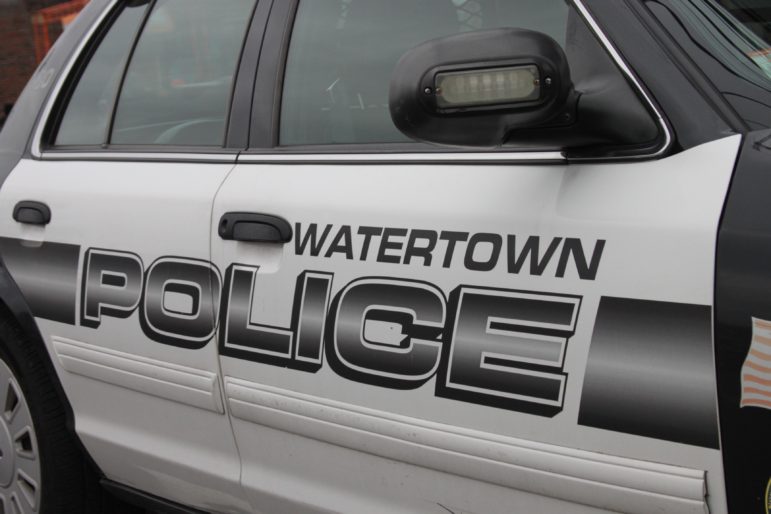 The following information was provided by the Watertown Police Department.
Arrests
Oct. 8, 5:04 p.m.: A man headed into the power tool section at Home Depot, took several power tools and placed them into a cart. The man then pushed the cart out the door without paying. He was stopped by security, who found eight power tools worth a total of $2,012. The 54-year-old Brighton man was arrested on a charge of larceny over $1,200.
Oct. 9, 4:52 p.m.: Police responded to Home Depot for the report of a shoplifter. A woman was seen entering the store while carrying an infant safety gate and a shopping bag. She grabbed a cart and put multiple items into it. Then she tried to leave without paying. She said that she was in the store to return the infant gate, however, Home Depot does not sell the gates. The items she took were worth $944. The 34-year-old Watertown woman was arrested on the charge of shoplifting over $250.
Oct. 13, 1:15 a.m.: A car was pulled over on Main Street after being spotted by police going 45-50 mph in a 30 mph zone. While speaking with the woman, police discovered she had two outstanding warrants. The 69-year-old Waltham woman was arrested on the warrants: one from Dorchester District Court on six counts of larceny by check, and one from Roxbury District Court for four counts of larceny by check.
Watertown Police also made two domestic related arrests. The WPD does not release names or details of domestic incidents.
Incidents
Oct. 7, 5:34 p.m.: A Quimby Street resident reported that someone took two pairs of her son's sneakers. The shoes — a pair of Air Jordans worth $200 and a pair of Adidas worth $150 — had been left in the communal hallway of the apartment building.
Oct. 8, 9:18 a.m.: A woman reported being scammed by a poster on Craigslist. She responded to an ad about an apartment for rent in Boston and was told to wire $1,009 to a bank account in Havre de Grace, Md. After sending the money, she realized it was a scam and reported it to police. She is working with her bank on the incident.
Oct. 8, 5:17 p.m.: A Bank of America employees was walking home when he ran into a customer who had a history of causing problems at the bank. As the customer approached, the employee tried to step out away from the man, but the customer leaned into his path and bumped him in the chest. The employee believes the man tried to escalate the incident, but the employee walked away. Later, the employee told his supervisor about the incident, who told him to call police. Police are investigating.
Oct. 8, 9:13 p.m.: A juvenile left his bike unlocked in a rack at Victory Field at 6 p.m. When he was leaving at 8 p.m. he discovered the bike was gone. It was a graphite colored Specialized hybrid bike valued at $500.
Oct. 12, 4:50 p.m.: A woman was driving north on Common Street near the intersection with Orchard Street when a driver in back of her began honking at her. Then he illegally pulled around her, got in front of her and slammed on his brakes. The woman believes he was trying to cause an accident, but she stopped in time. Then the man got out of the vehicle and yelled at her. When he got up to the woman's vehicle, he spat in her face. He went back to his vehicle and left. The suspect is described as a white male in his 20s, who was driving a black sedan.