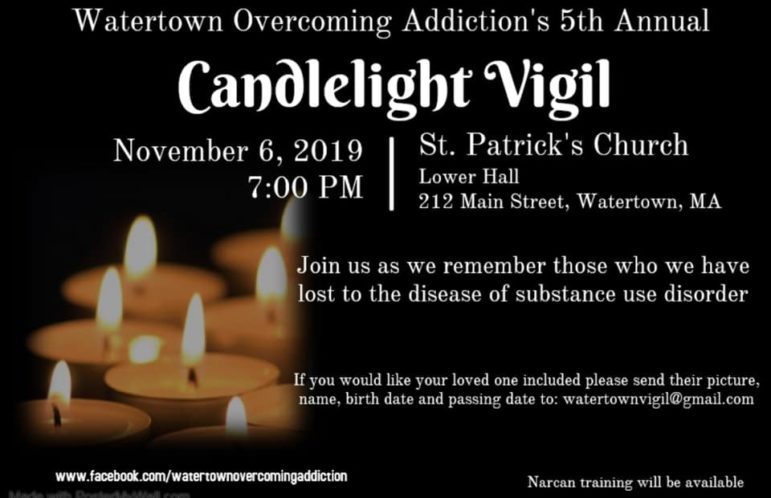 For the fifth year, members of Watertown Overcoming Addiction will hold an event to remember loved ones lost to addiction at a Candlelight Vigil.
This year's vigil will be held Wednesday, Nov. 6 at 7 p.m. in the Lower Hall at St. Patrick's Church, 212 Main St. in Watertown.
"Join us as we remember those who we have lost to the disease of substance use disorder," organizers said in the event announcement.
If you have photos of loved ones that you would like to be included, please send to watertownvigil@gmail.com.
There will also be on-site trainings on using Narcan, which helps people suffering from an overdose.
For more information about Watertown Overcoming Addiction, go to https://www.facebook.com/watertownovercomingaddiction