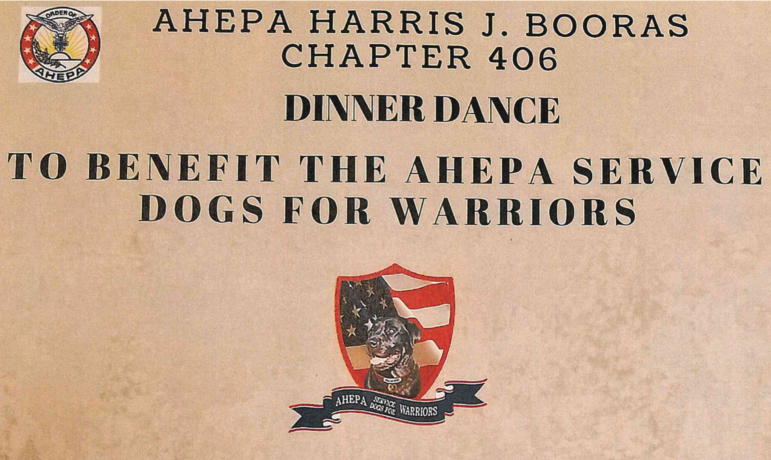 The Order of AHEPA, Local Chapter #406 will be hosting a dinner dance fundraiser for the Service Dogs for Warriors program at Watertown's Hellenic Cultural Center.
The money will be donated to AHEPA's program to train PTSD dogs to help veterans.
"A specially trained PTSD dog can provide a sense of security, calming effects, and physical exercise that can make a positive difference in the life of those that suffer with post-traumatic stress disorder," the event announcement said.
The event will be held on Saturday, Nov. 2, 2019 at the Taxarchae/Archangels Hellenic Cultural Center, 25 Bigelow Ave., Watertown. Doors open at 6:30 p.m.
There will be live Greet music, food, dancing and more. Hos d'oeuvres and dinner will be served. There will be a cash bar, a live band and a raffle.
Tickets are $50 per person, and sponsorships are available. For more information contact John Abate at 617-797-9499, George Mavrogiannidis at 617-320-5564, or Charles Pentikis at 781-530-6672.
For more information about the program go to www.ahepa-servicedogs.org.