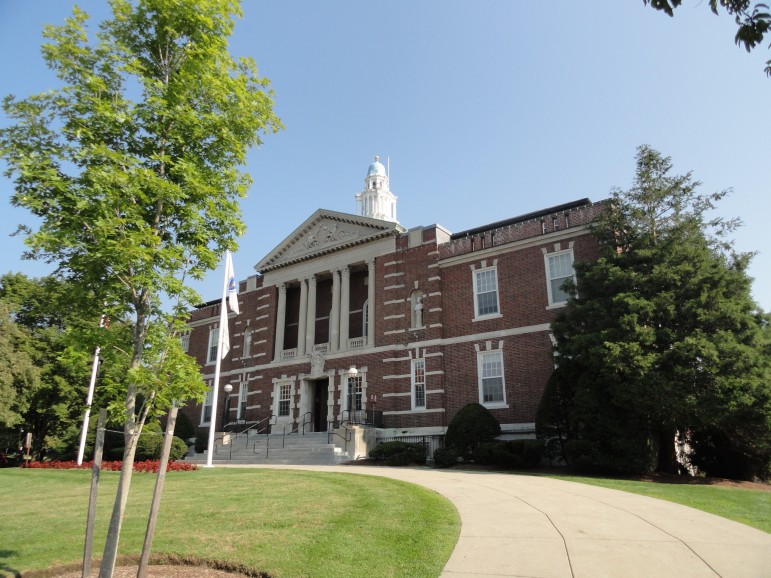 (Note: Anthony Donato's answers were updated, and the response to the second question was omitted from the first version).
Watertown voters have a choice of seven candidates running for the four Town Councilor At-Large seats, which are elected by the entire town, during the Nov. 5, 2019 election. To find out more about the candidates, former Town Councilor At-Large Aaron Dushku asked each a series of questions about what they would if elected, with the answers to be published by Watertown News.
This is the first in a series of five pieces featuring the answers from the Watertown Councilor At-Large candidates. (Note that Michelle Cokonougher declined to submit answers).
The candidate answers are posted in order that they were submitted for the first, then reversed for the second.
What is the first legislative action you'll take in January if you get elected?By legislative action, we mean a motion, a committee referral or a request for information.Why?
Tony Palomba: I would make a request for information regarding the estimated cost for moving to weekly recycling pickup and how our current contract can be amended. Why? Because I have received many emails from constituents, one recently from a new resident to Watertown, asking why we do not have weekly recycling pickup. Everyone who contacts me makes it clear they have more recycling each week than trash.
Clyde Younger: Educational needs of our schools has always been a priority of mine. I would also like the School Committee to reconsider their decision regarding a formal association with Minuteman. Refer for discussion how the Town Auditor can also be an Assistant Town Manager in violation of the provisions of the Charter. Refer Public Forum question so that the person is formally notified as to how their concern is being handled. Refer to Economic Development and Planning the need for the Council to take the lead in conducting a comprehensive review of our zoning in order to curb and eliminate over development in a city whose area is slightly less than four square miles. Ensure that there is an annual review of the Town Manager conducted by the Town Council President. Advocate for consideration of a Mayor be presented to the electorate as part of the 2020 Charter recommendations. Seek new opportunities for building new Public Housing. If we are going to allow development – Public Housing is a need. Affordable apartments in these new developments are not truly affordable.Seek to gain as much open space as possible.
Anthony Donato: The implementation of the "Watertown Connector" program. The Watertown Connector program is a partnership between Arsenal Street businesses and residential properties as well as Tufts Health to expand access to Boston area MBTA transit hubs through the existing athenahealth shuttles. I would specifically request information regarding the ability of Watertown residents to access Watertown Connector services. And, the Watertown Transportation Management Association's request for funding of a commuter shuttle on Pleasant Street through the MassDOT Workforce Transportation Program.
I believe that the development and implementation of commuter shuttles on both Pleasant Street and Arsenal Street can have a significant impact on reducing traffic congestion, air pollution and greenhouse emissions in Town.
Caroline Bays: I would like to address the parking requirements for developers. Developers are telling us that up to one third of the spaces in their developments are empty and residents are negatively impacted by unnecessarily large parking garages. We need to stop requiring that developers pave over what could be green space and allow them to build for the current needs of residents. I would like to refer the question of parking requirements to committee.
John Gannon: As a first-time candidate for Watertown Town Council At-Large, I have a unique perspective on working with local legislative bodies. As a municipal law attorney who has represented over 100 Massachusetts cities and towns over the past 25 years, I have worked extensively researching and drafting hundreds of local ordinances and regulations, as well as interpreting state and federal law to facilitate meaningful public participation in legislative meetings. I know from observing multiple legislative meetings that the most prepared councillors have done their homework on researching their priorities prior to advocating for their positions. I plan to be that type of Town Councilor. While going door-to-door during this campaign and speaking to hundreds of people, I have a well-informed sense of how local issues impact their day-to-day living. The first order of business is looking at the large developments and their impact on Watertown. We have seen dense, large-scale projects that provide significant traffic and transportation impacts, reduction in affordable housing options and that place pressure on public services. We can do better. I would advocate that the Town Council set up a committee to revisit the Watertown Zoning Ordinances to reduce the impact on future large-scale developments, such as, for example, requiring better buffers of such projects so that neighbors don't have to look at parking garages and multi-story residences close to their lot lines, that an economic analysis be impacts are addressed before a project may be considered.
Jimmy Mello: Refer to the Economic Development Committee to look into a possible moratorium on conversion of single family homes into multi-family ones. Why? This is one issue that many residents have been concerned with. They are tired of seeing their neighborhoods being overrun with these conversions.
Can you multi-task? What's the next legislative action on your list?
Jimmy Mello: To look into the town's Community Development and Planning work with surrounding communities where we share common roads and intersections to synchronize traffic signals. This would help to alleviate traffic backup and congestion.
John Gannon: With significant challenges facing Watertown's future, the Town Council will have to be adept at multi-tasking. There are numerous priorities that must be handled simultaneously to improve the lives of all residents. One issue that we must face head-on is climate change. Scientific studies indicate that there are measures we must at the local level tackle to leave a better future for our children and their children. This is multi-pronged effort that will involve continuing Town Council legislative efforts and adapting legislative approaches as new technologies advance. Watertown must reduce its carbon footprint, and we need to be forward-thinking in our approaches. First, we must work at making Watertown public buildings net-zero carbon impact; that includes the new elementary schools we are constructing and rehabilitating. That also means that we should retro-fit existing buildings to achieve low energy impact, and we must explore powering our buildings with alternative energy sources, such as solar panels on roofs, battery storage and geothermal solutions. Where the Town was able to aggregate its purchasing power to allow residents to power their own homes with renewable sources, we can do the same for our public buildings. Second, we must also work on reducing climate impact by reducing automobile trips. Increasing local public transportation alternatives, such as an Arsenal Street/Pleasant Street shuttle service envisioned by the Transportation Management Association, not only would reduce traffic impact, they are great for the environment. These efforts involve legislative multi-tasking, and they are vital to our future.
Caroline Bays: I would like to implement some of the ideas that have emerged from the Kitchen Table Conversations residents participated in over the summer. For instance, a popular idea was creating a town wide calendar. I also would like to pursue hiring a communications director for the town.
Anthony Donato: I can most certainly muli-task. In addition to my role as a Town Councilor, I have a full-time job as an attorney and I have continued my involvement in the Rotary Club of Watertown, as a Board Member of the Watertown Boys and Girls Club and as a Trustee of the Lt. Paul J. Sullivan Scholarship. My next legislative action  would be to submit a request for information to the Department of Community Development and Planning regarding the acquisition of land for open space and /or recreational use, which was Fiscal Year 2020 Budget Policy Guideline II.N.  In light of all the recent development in Town, I would advocate for the purchase of land that could be preserved as open, recreational and green space to ensure that these resources are not lost to the current and future generations of Watertown residents due to the pressures of development.
Clyde Younger: Certainly!! I have listed a number of items (see above).
Tony Palomba: Request a formal presentation from the Watertown Transportation Management Association (WatertownTMA) of its work in 2019 and its plans, benchmarks and budget for 2020, particularly in regards to the establishment of shuttle service on Arsenal and Pleasant Streets that will be accessible to Watertown residents. Why? Watertown is a member of the WatertownTMA, along with local businesses and residential developments. I think it is important for the Town Council to know the organization's plans for shuttle service. Many Councilors have been talking about a shuttle as a way to ease traffic congestion in Town, it would be good to know when this might be a reality and what can be done to speed this up.