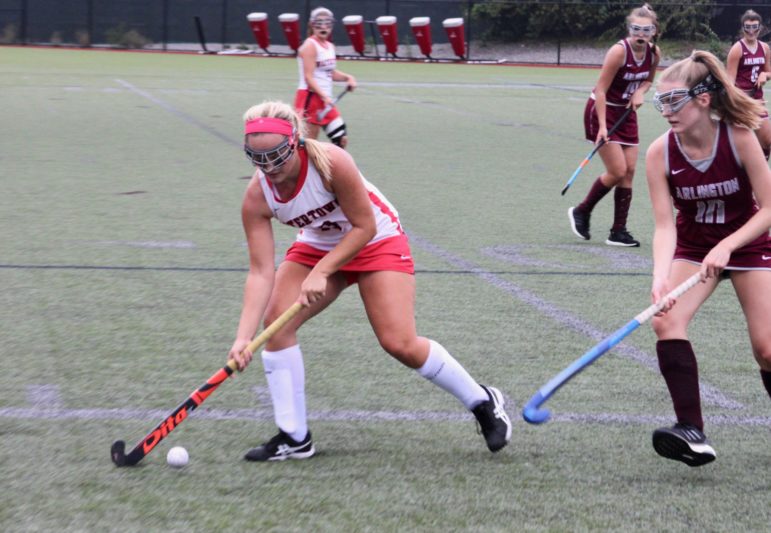 The Watertown High School field hockey team will begin its quest on Halloween to retake the state title that it had owned for nearly a decade before losing in the state semifinal in 2018.
The Raiders finished the regular season 16-1, and won the Middlesex League Freedom Division. On Thursday, Watertown will host Tewksbury (7-11) in the first round of the Div. 2 North tournament.
The game against the 16th seed begins at 2:30 p.m. at Victory Field. The winner will move on to the Section Quarterfinal against either No. 8 Wayland or No. 9 Wakefield.
The second seed in the North is Bishop Fenwick, which finished 16-2.
Last year, the Raiders lost to South Section Champ (and eventual State Champ) Dennis-Yarmouth in the state semifinal. This year, D-Y finished 13-4-1 and is the seventh seed in the South, and the top seed is Sandwich (16-1-1).
If the Raiders make the state final in Worcester on Nov. 16, they will play the winner of the semifinal between the Central and West section champs. The top seeds in those sections are Sutton (15-1-2) and Frontier (14-2-1), respectively.