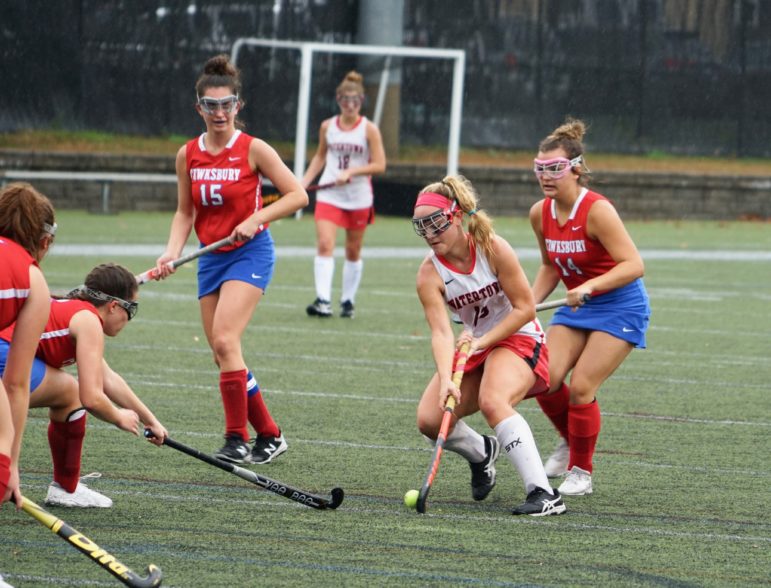 Watertown High School's field hockey team quickly took the suspense out of Thursday's state tournament game against 16th seed Tewksbury by tallying two goals in the first 2:02. The Raiders won the first round matchup 6-0.
Senior Ally Kennedy led top-seeded Watertown's powerful offensive display, scoring a hat trick in the first half, including the first two goals. Lizzie Loftus assisted on both goals.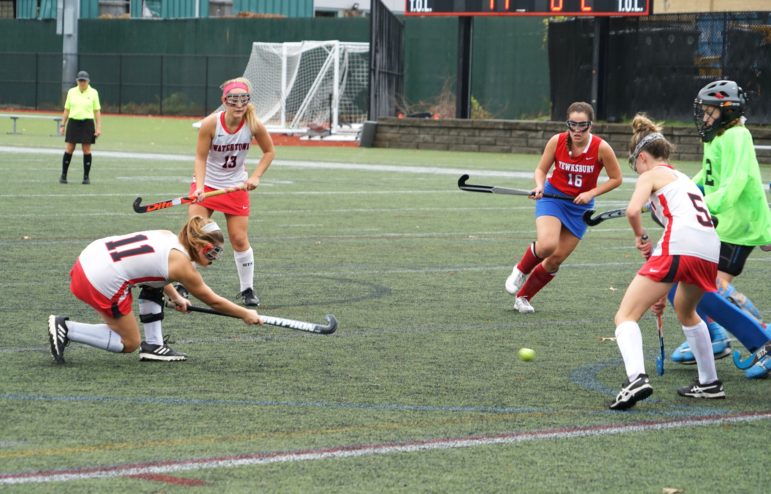 Aurise Tattrie scored the first of her two goals 6:53 into the first half, with another helper from Loftus. The visitors called timeout and stopped the scoring for a time.
Kennedy completed her hat trick with 2:34 left in the first half on an unassisted goal. Watertown led 4-0 at halftime.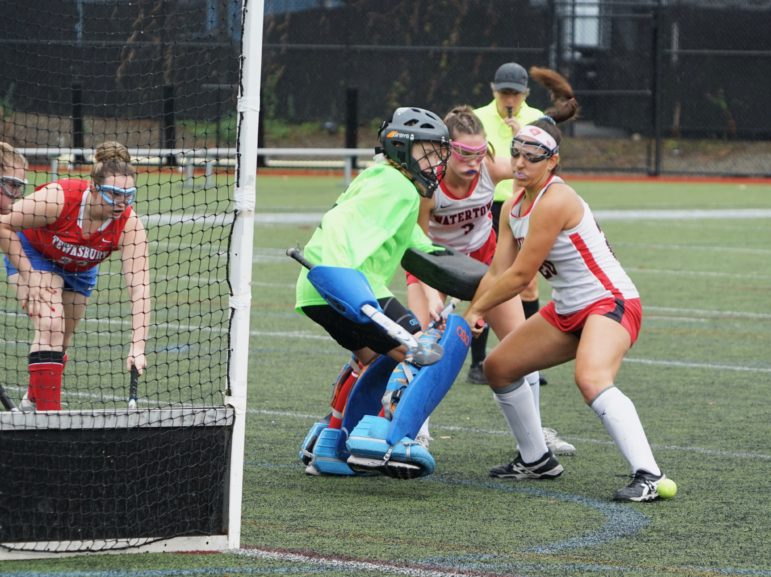 Following the break, Tattrie scored her second 1:30 into the second half, on a pass from Loftus. Less than three minutes later, Loftus got a goal of her own, with Tattrie providing the assist.
The Raiders stopped attacking the Tewksbury goal after scoring their sixth goal. Meanwhile, Watertown goalie Lainey Andrade did not face any shots during the game, though she did come out of her net to clear a loose ball.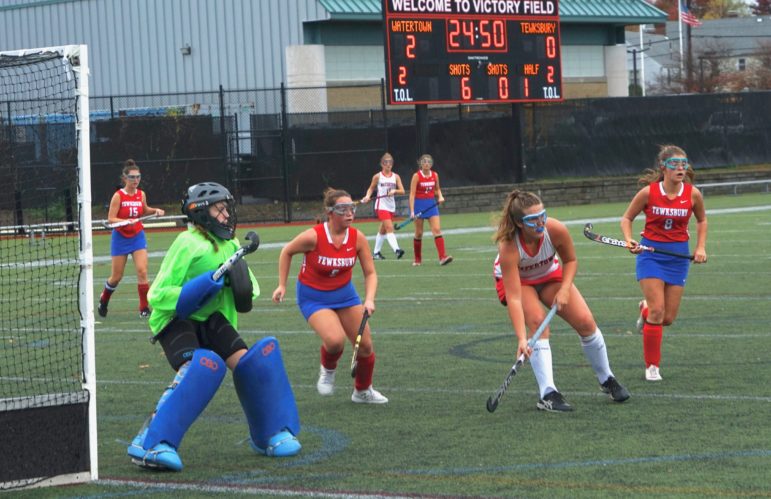 Watertown (17-1) moves onto the North Section quarterfinal against eighth-seeded Wayland (11-5-3). The Warriors beat Wakefield 2-1 on Wednesday. The quarterfinal will be played Saturday, Nov. 2, at Victory Field at 2:30 p.m.