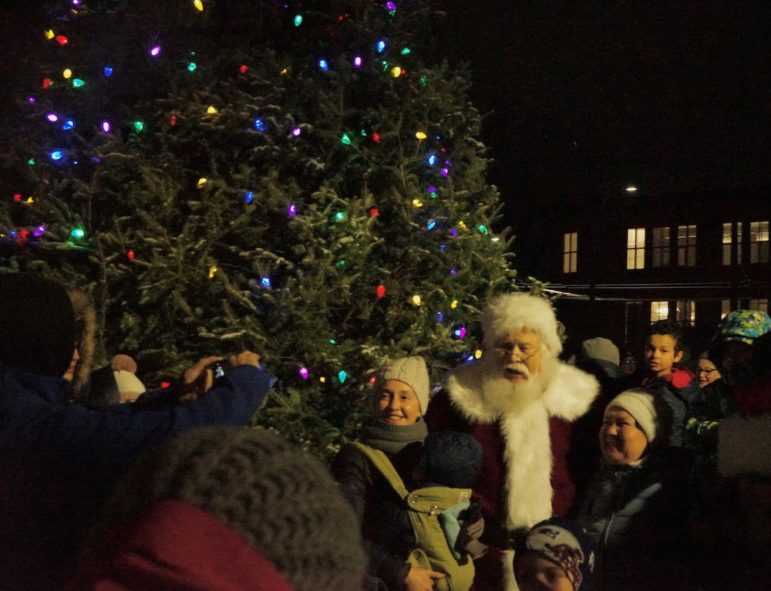 Dozens of children and their parents stood on a snow covered Watertown Square Delta Friday evening awaiting the delivery of a special package: Santa Claus.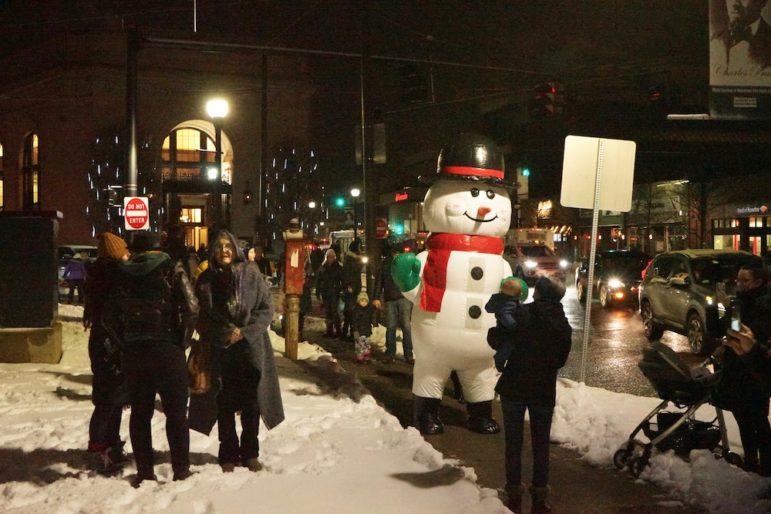 Saint Nick arrived in a Watertown Fire Department SUV for the ninth annual Tree Lighting Ceremony, which was hosted by the Rotary Club of Watertown and Watertown Savings Bank.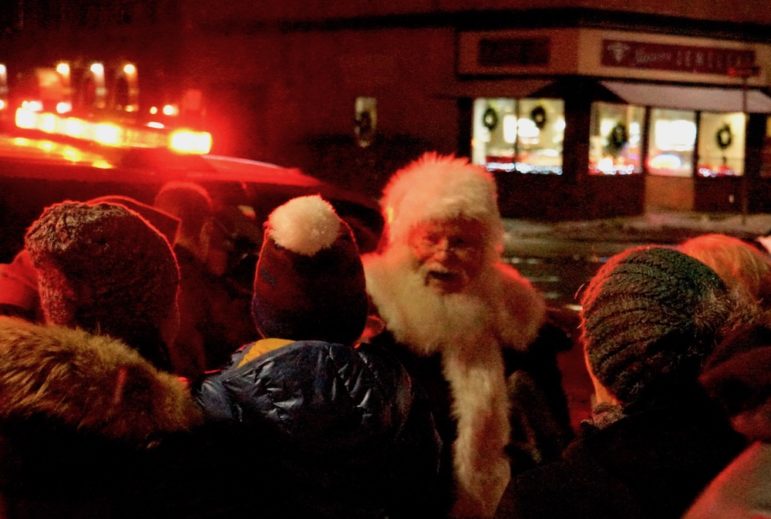 Before Santa's arrival, people mingled with Frosty the Snowman. The giant inflatable character bounced around the area, stopping to pose for photos. The mood was set by music provided by DM Productions.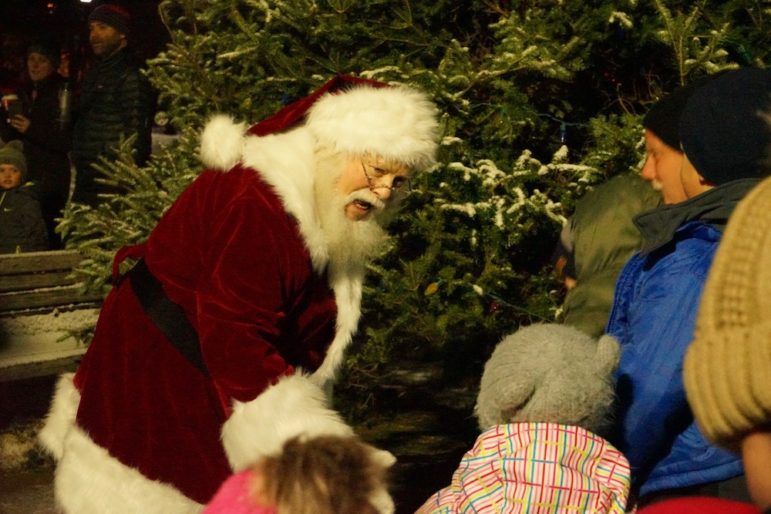 The crowd eagerly greeted the big guy, who took his time shaking hands, waving to his fans and taking some snapshots.
When the time came, Santa led the countdown for the lighting of the pine tree that towered over the Delta. The tree was provided by Russo's Market, and was installed by the Department of Public Works.
Afterward, attendees wandered over to Watertown Savings Bank to get some hot cocoa and treats, and get a photo with Santa.