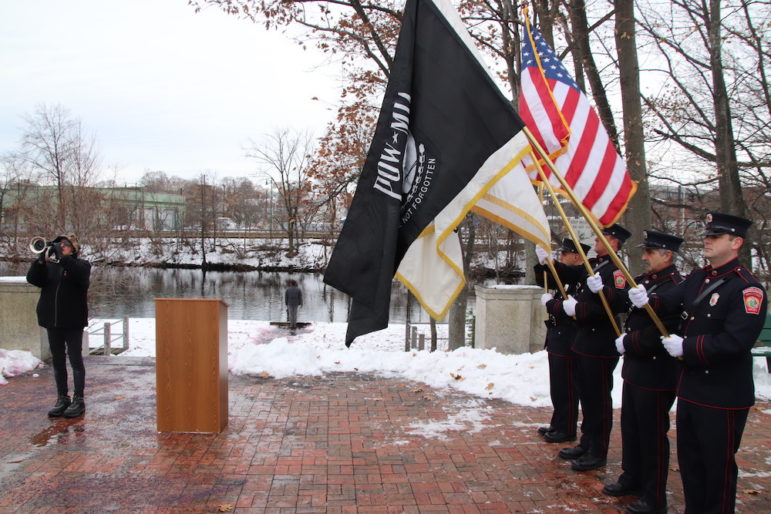 Watertown's veterans marked the 78th anniversary of the attacks on Pearl Harbor with a ceremony on Friday afternoon.
The ceremony took place at the Watertown Dock, in Watertown Square where Watertown's Veterans Services Officer Patrick George addressed those in attendance.
The ceremony was joined by the Watertown Fire Department's Honor Guard.