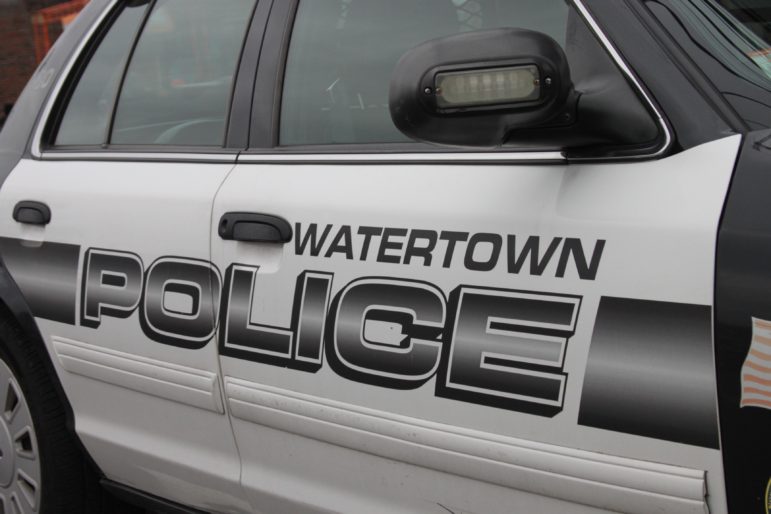 The following information was provided by the Watertown Police Department.
Arrests
Dec. 3, 3:46 a.m.: An officer spotted a vehicle in the municipal parking lot in Watertown Square, the owner of which was known by police to have a revoked license. Officers saw the owner come out of CVS and enter the vehicle along with a friend. The vehicle was stopped after police confirmed the driver had a revoked license. The man was taken into custody for the violation, and when police searched the vehicle they found what is believed to be a Class B drug. The 53-year-old Watertown man was arrested on charges of driving with a revoked license and possession of a Class B drug.
Dec. 8, 1:15 p.m.: Police responded to a medical incident on Lexington Street, and while police were attending to the patient a roommate began to get in the way. Police looked at the man's record and found he was wanted on a warrant. The 26-year-old Watertown resident was arrested on the warrant from Roxbury District Court for possession of a Class A drug. The next morning, while being taken to the Middlesex Sheriff's facility in Billerica the man became agitated, and began to try to get out from under the seatbelt and out of the restraints. In the process he damaged the police vehicle. The officer driving had to pull over to deal with him and the man continued to struggle. The man received additional charges of malicious destruction of property and assault and battery on a police officer.
Watertown Police made one arrest on domestic charges. The Watertown Police do not release the names of people involved in or details of domestic incidents.
Incident
Dec. 6, 6:37 p.m.: Two men got into an argument over parking on Theurer Park. The argument got more headed and one of the took a swing with his fist at the other. Police arrived after the incident and told the men they could seek a complaint at Waltham District Court if they wish. The men apologized to each other and said they would stay away from each other.