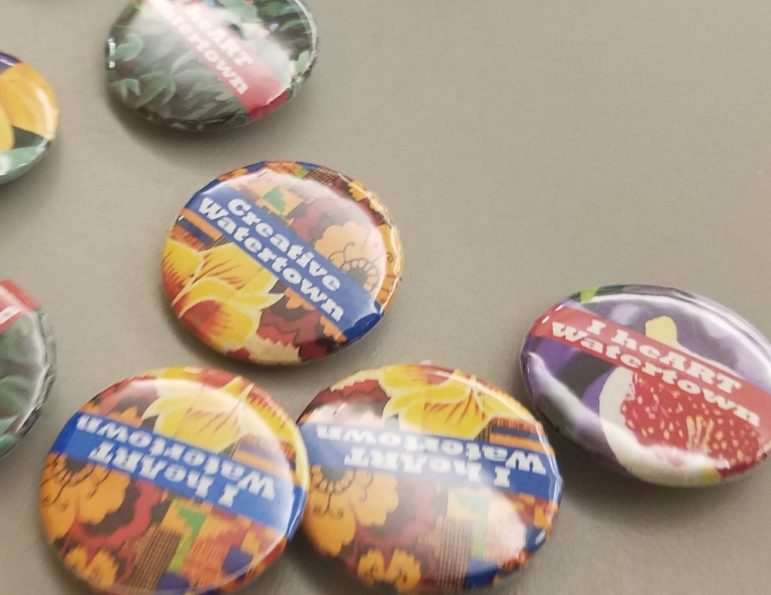 Watertown residents can take part in a workshop where they can shape and inspire the kinds of public art program that will take place in town.
The event on Jan. 9, 2020, is the second meeting hosted by the Watertown Public Arts Master Plan Advisory Committee. The workshop will take place from 6 p.m. to 8:30 p.m. at the Watertown Free Public Library, 123 Main St., in the Watertown Savings Bank Room.
At the first meeting, held at Watertown Middle School in October, residents came out and saw examples of public art, both permanent and temporary, from around the country. Local artists, such as Mike Mandel, Chantal Zakari and Ruth Henry, spoke about public art installations the created.
Participants then got to weigh in on what types of art and events they like and don't like, as well as putting pins on a map of Watertown showing what they find beautiful and inspires them in Watertown.
The effort is being assisted by the Metropolitan Area Planning Council (MAPC), which will coordinate the upcoming event.
The following announcement was provided by MAPC:
Getting it Done: Creating A Thriving Public Arts Ecosystem in Watertown
How can we create the conditions for public arts to thrive in Watertown? What are some strategies for designing an inclusive and democratic public arts program and process? Who should be involved in supporting and carrying out these strategies?
Join the Town of Watertown's Public Arts Master Plan Advisory Committee on Jan. 9 for a workshop exploring how we can shape a public arts program that speaks to Watertown's community values. You'll have the opportunity to learn about inspiring examples of public art programs both here in Massachusetts and around the country. You'll also engage in small group discussions where you'll have an opportunity to weigh on preliminary recommendations for how the Town of Watertown can manage, fund, and maintain a public arts program starting in 2020.
Whether you're a new or lifelong resident, a student, a teacher, a local business owner, or an artist, your input is vital and will help inform the Town's decisions about how the town's public art program will be managed and funded.
Dinner refreshments provided. Free childcare and interpretation and translation services are available upon request.
Your participation is important to us.
Call 617-933-0713 or email ispinola@mapc.org for accommodations.
Advance notice (10 business days) is necessary for certain accommodations. Click here to RSVP
The Watertown Free Public Library is accessible via MBTA Bus routes 52, 57, 59, 70, 70A, 71, Express 502, and Express 504. It is less than a five minute walk to the library from the buses that arrive at Watertown Yard. Limited metered parking is available behind the library and on the street. The building is ADA accessible.