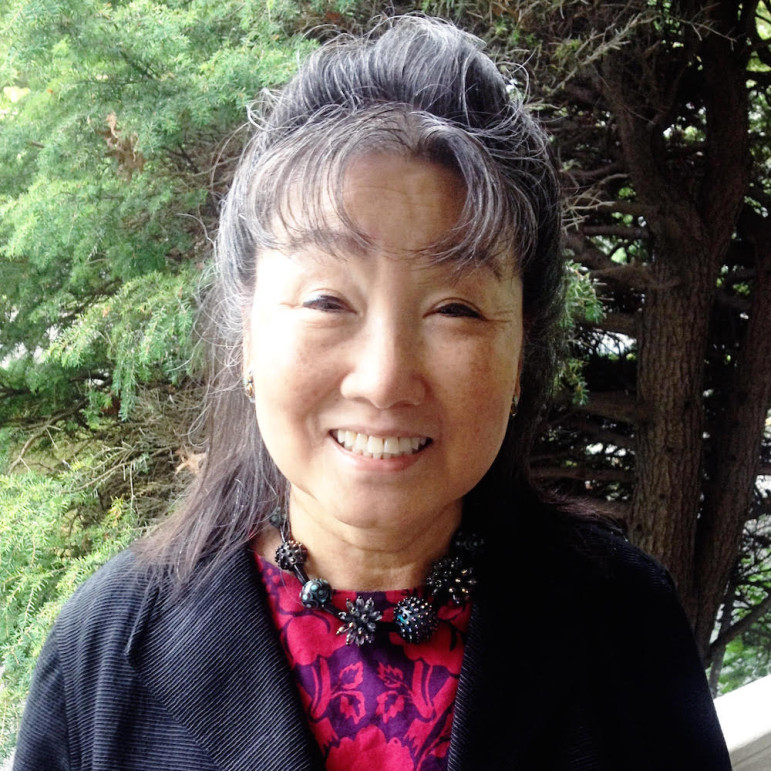 Few people have touched the lives of as many Watertown children as retiring School Committee member Hsu-Balzer. Last week, the School Committee honored her during her final meeting on the board on which she served six terms.
"Eileen is stepping down after 24 years — an amazing commitment to the Town's Schools.," said School Committee Chair John Portz. "You have to go back to 1896 to find anyone who served as along as Eileen has on the Watertown School Committee."
Former School Committee member Tony Paolillo served 12 years with Hsu-Balzer.
"I worked with Eileen on the PTO raffle, the school override, and took to the street to fight for the school budget," Paolillo said. "Today, the Schools are getting their fair share, and a lot of that has to do with Eileen."
Hsu-Balzer is the hardest working, most committed school committee member he has worked with, Paolillo said.
"She is the finest School Committee member I ever served with, and in my opinion, the best School Committee member the Town of Watertown has ever had," Paolillo said.
Hsu-Balzer's time on the School Committee stretches almost twice as long as it takes students to complete their career in the Watertown Public Schools from kindergarten through high school graduation.
School Committee member Kendra Foley, who is starting her second term in January, said she was 18 when Hsu-Balzer was first elected. She also was touched by another of Hsu-Balzer's efforts: the Watertown Children's Theatre, in which Foley performed.
Foley said she learned a lot from Hsu-Balzer on the School Committee.
"You always bring a perspective that I hadn't heard and hadn't seen," Foley said.
Lily Rayman-Read called Hsu-Balzer her mentor on the School Committee. She said she will remember how Hsu-Balzer made an important but potentially dull thing like revising the School Policy Manual and make it a fun experience.
"She made a joyful experience out of what many would feel is boring," Rayman-Read said. "Eileen brought it to life."
School Committee President Mark Sideris, who also serves on the School Committee, learned a lot from Hsu-Balzer when he served on the Town Councilor, and after becoming President. He said that if you were looking for a model for being a good School Committee member, Hsu-Balzer would fit the bill.
"She fights children's best interest. You can't find a more diligent person who works so hard for the children of this community," Sideris said.
Hsu-Balzer's two children went through the Watertown Public Schools, and recently both of them welcomed children of their own. Those were big milestones, and she said a third one was hearing the kind words from people who she respects and whose opinion she values.
"It is overwhelming," she said.
Although she is leaving the School Committee, Hsu-Balzer said she plans to work on the effort to help rebuild Watertown's schools.
Hsu-Balzer said she has found that Watertown cares about its children and therefore the public schools. When people asked for something to help the children, people step up to meet the challenge. While she said what goes on inside the schools is the most important thing, Hsu-Balzer added Watertown will send a message by creating modern schools that will help prepare students for the 21st Century.
"It is saying this matters. We want to be a community in which education matters," Hsu-Balzer said.