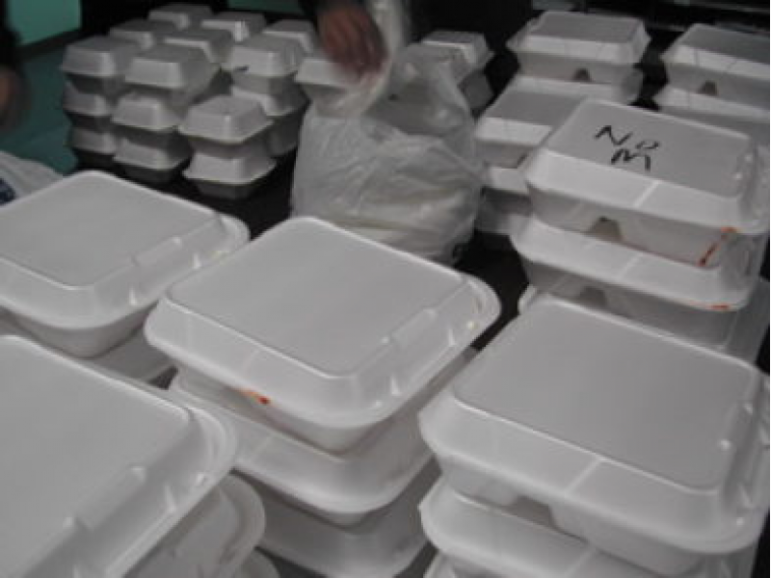 Just in time for the post-holiday cleanup, the Watertown Department of Public Works will host a styrofoam recycling event.
Watertown residents will will also have a chance to shred paper and to get rid of tires (no rims). I.D. will be required. It is not open to businesses or commercial entities.
The collection will take place on Jan. 4, 2020, from 10 a.m. – 2 p.m. at the Recycle Center on Green River Way in Watertown (just off Waltham Street).
Directions: West on Pleasant Street from Watertown Square, North on Bridge Street and West on Waltham Street to Green River Way.
What can and cannot be recycled
CLAMSHELLS are a one-piece container consisting of two halves joined by a hinge allowing the structure to open and close.
FOOD TRAYS – Clean and white food trays only – no colors!!
PACKING FOAM – (Expanded Polystyrene) coolers, material surrounding appliances, TV's, etc.
UNACCEPTABLE PRODUCTS: No peanuts! No colored food trays! No coffee cups!!