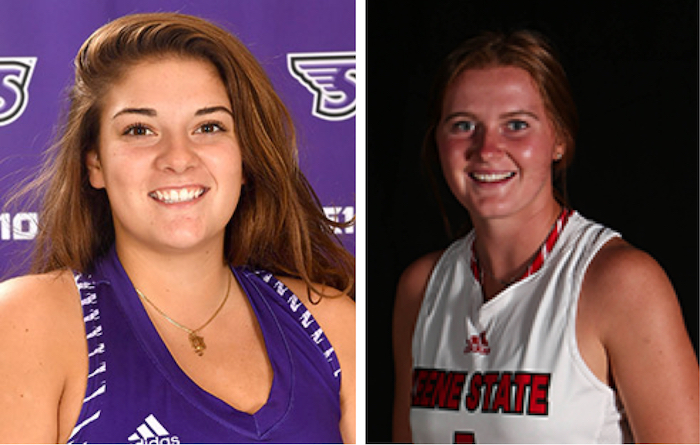 A pair of former Watertown High School field hockey teammates have gone on to success in college, and both have been named to the 2019 college All-America teams.
Michaela Antonellis and Ally McCall served as co-captains for the Raiders during their senior year, and now they both earned All-American status as college seniors. They also were part of the Watertown High School team that set the national record for longest consecutive unbeaten streak.
Antonellis, who attends Stonehill College, made the NCAA Div. II All-America second team for both the Longstreth/National Field Hockey Coaches Association (NFHCA) and Synapse Sports All-America. Keene State's McCall made the NFHCA's NCAA Div. III All-America second team.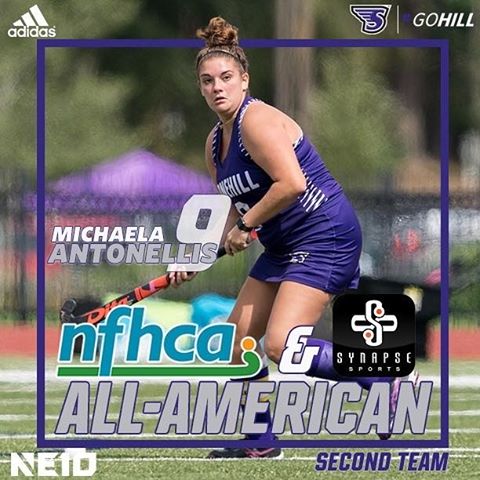 For Antonellis, this is her second time being named an All-American, after being named first team All-America by the NFHCA and Synsapse after her sophomore year. She is the 35th player in Stonehill history to earn the national honors, and the ninth to make All-America teams multiple times. One of the former multiple honorees was Watertown's Erika Kelly.
Playing back, Antonellis scored 12 goals and had 9 assists for the Skyhawks in her career, including 4 goals and 2 assists during her senior year. Antonellis had two game winning goals this season and helped anchor a defense that recorded six shutouts in 2019. She played in the Victory Sports Tours/NFHCA Division II Senior All-Star Game at the NCAA Division II Championships last month.
Antonellis was also named first team All-Northeast-10 Conference. This was the third-straight year she made that team. Also, she has been named to the NE10 Academic Honor Roll and Athletic Director's Honor Roll over the course of her career.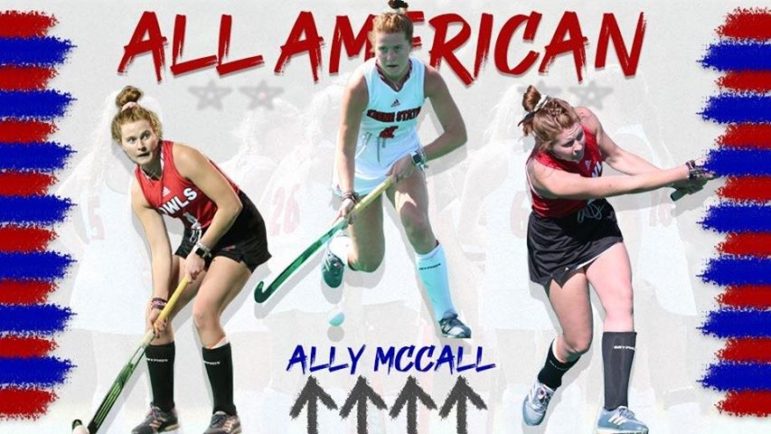 McCall is the 17th Keene State field hockey player to earn All-America Honors. As a defender, she scored 13 goals and had 38 assists during her three years as an Owl, including 6 goals and 18 assists her senior season. She transferred to Keene State after playing her freshman year at Vermont.
Her 38 assists are the second most in school history, and the 18 assists in one season also is second best all-time for the Owls. Among McCall's other honors this year include First Team All-Conference and First Team All-Region.
In 2018, McCall earned the Little East Conference (LEC) Defensive Player of the Year honor and the LEC Tournament Most Outstanding Player. She also was named to the First Team All-New England West team in 2019 and a Second Team All-New England West in 2018. She was picked to play in the NFHCA/Victory Sports Tours Senior All-Star Classic in November.