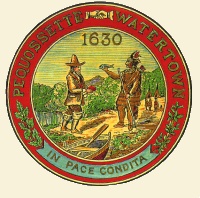 The newly elected town officials will be sworn in during the 2020 Inauguration on Jan. 2, 2020 at the Mosesian Center for the Arts.
The members of the Town Council, School Committee and Library Board of Trustees will be sworn in that night. The ceremony will begin at 7 p.m. on Thursday, Jan. 2, according to the announcement sent out by the Town. The Mosesian Center is located at 321 Arsenal St., Watertown.
A reception will follow the swearing-in ceremony.
Those to be sworn in are:
The President of the Town Council and Member of the School Committee – Elect
Mark S. Sideris
The Members – Elect of the Town Council
Caroline J. Bays
Anthony J. Donato
Lisa J. Feltner
John G. Gannon
Angeline B. Kounelis
Anthony Palomba
Vincent J. Piccirilli, Jr.
Kenneth M. Woodland
The Members – Elect of the School Committee
Kendra Medville Foley
Lindsay J. Mosca
David Michael Stokes
The Trustees – Elect of the Free Public Library
Sheppard Ferguson
Theodore Kokoros