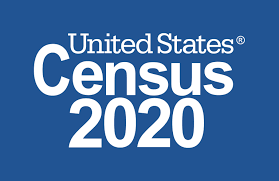 The 2020 Census is approaching, and there are job opportunities available.
The Census Bureau needs thousands of temporary employees to help complete the count. State Sen. Will Brownsberger, who represents Watertown, provided information for those seeking work with the Census.
"Massachusetts needs 54,000 applicants for 2020 Census efforts, but only has received about 17,000 applications so far. Census takers must be hired from all communities across the Commonwealth to ensure a complete count," Brownsberger wrote on his website.
The pay range for these jobs are $22.50-$27.50 per hour.
"Working as a census taker for the 2020 Census is a great way to make extra money while helping your community," Browsberger said.
Ways to Apply
Online: Click here for a 2020 Census job online.
In person: The U.S. Census Bureau is also hosting a 2020 Job Application Fair with a Census recruiter in Allston at Charlesview (123 Antwerp St., Allston MA) on Thursday, January 23, 2020 from 5-8PM. This event is open to anyone interested in working for the Census in Massachusetts.
For more links and information, visit Sen. Brownsberger's website by clicking here.