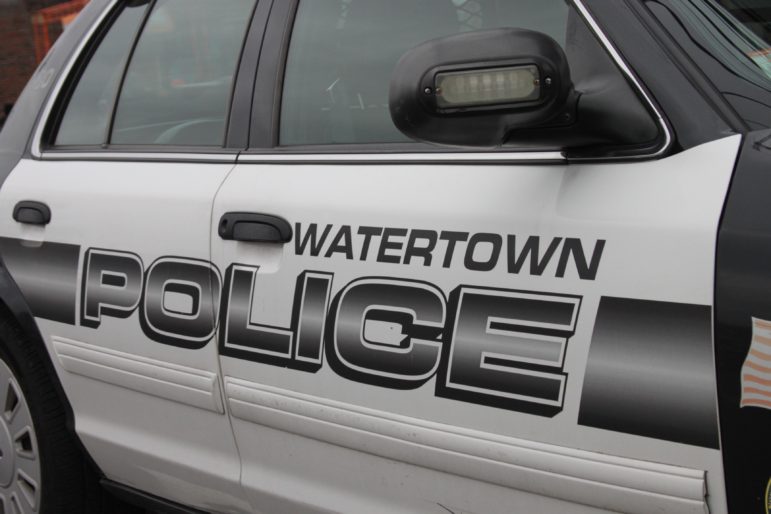 The following information was provided by the Watertown Police Department.
Arrests
Dec. 19, 10:01 p.m.: An officer spotted a a vehicle make a left on a red light from Common Street onto Mt. Auburn Street. When the vehicle was pulled over, the officer noticed that driver showed signs of intoxication. The man said he drank three beers before driving. The driver failed four field sobriety tests. The 26-year-old Waltham man was arrested on charges of driving under the influence of alcohol and failing to stop.
Dec. 20, 9:13 p.m.: A car stopped at a light that had just turned red on Arsenal Street near Irving Street, and a vehicle two behind struck the middle car which then hit the first one. The accident was minor, and there were no injuries. Police spoke to the drivers and the one who rear-ended the middle vehicle showed signs of impairment, including and odor of alcohol on his breath. The driver admitted to having three beers before driving. He took four field sobriety tests and failed three. Based on the totality of the investigation, the 49-year-old Newton man was arrested on a charge of driving under the influence of alcohol and cited for following too close.
The Watertown Police made one arrest on domestic charges. The Police Department does not release the names of those involved in, or details of, domestic incidents.
Incidents
Dec. 16, 10:50 a.m.: Two men came into CVS in Watertown Square and each one made a purchase from a cashier using what turned out to be a counterfeit $50 bill. Police are investigating the men, who appeared to be working in concert with each other. The first suspect is described as an African-American man, age 25-35, 6 feet tall, wearing a black Canada Goose jacket, a white Adidas sweatshirt, a blue hat, grey sweatpants and light colored sneakers. The second suspect is an African-American man with some facial hair, age 25-35, 6 feet tall, wearing a black Canada Goose jacket, a grey hoody, grey sweatpants, a grey hat and light-colored sneakers.
Dec. 17, 12:42 p.m.: A Quincy man called police after finding out that someone had used his credit card at Target in Watertown. Two purchases were made, one for $552.48 and the second for $929.59. Two men were seen on security video making the purchases, one was a white man, wearing blue jeans, a dark jacket and glasses. The second was a white man with facial hair who wore dark pants with reflectors on the legs, a winter jacket, and a knit had. The owner believes his credit card was lost or stolen in Quincy.
Dec. 18, 11:57 p.m.: A woman from Patten Street had packed a bag for a trip and put a hand bag and belt on top. She went to work and when she returned that evening she discovered the handbag and belt were missing. The Madewell hand bag is worth $200 and the Gucci belt is worth $350. The woman has roommates and she suspects one of the roommates' friends took the items.
Dec. 18, 12:52 p.m.: A man dropped off his vehicle to be serviced at the Lexus dealership and got it back 20 minutes later. Several days later, he realized that $1,700 in cash that was left in a compartment in the vehicle was missing. The man believes the money was taken while it was at Lexus.
Dec. 20, 5:19 p.m.: A Watertown woman drove her pickup to Stop & Shop on Pleasant Street where she works at 6 a.m. She left two Toro snowblowers in the back, and when she came out after a couple of hours, one of the snowblowers was missing. The snowblower is valued at $700.