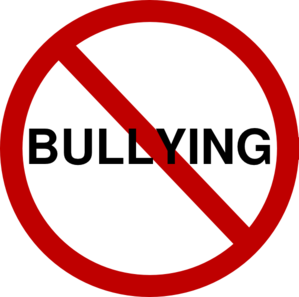 The School Committee got an earful at their most recent meeting from some parents about what they see as an inadequate response to bullying that occurs in the Watertown Public Schools.
Maria Hinkson, the mother of two girls, told the School Committee Monday night that she believes the Watertown Public Schools are not doing enough to stop students from being bullied.
Her younger daughter, who is at the middle school, has not been bullied, but her eldest, who is now in college, dealt with bullies from the third grade through high school.
"No one has taken any action. I made calls, sent emails, argued, fought for years," Hinkson said. "It was hard to watch my daughter go through something I went through."
Hinkson said that after some incidents, the students who bullied her daughter were spoken to and told not to do it again. Other times, her daughter and the person who bullied were brought together to talk about the incidents to discuss the incident. At her daughter's elementary school, school officials instructed the girls who bullied her daughter and Hinkson's daughter to have lunch together every Friday in an effort to become friends. Hinkson said the bullying continued through elementary school, middle school and high school.
Part of the bullying appears to have a racial component, said Hinkson, who is Caucasian, while her husband is African American. Her daughter received nasty messages online after she and a boy "of color" went to a movie together. Only when the Watertown Police got involved, Hinkson said, did the school take action, and that consisted of a meeting where the students who sent the messages were told not to do it again.
Not Alone
Hinkson said she has heard from other parents whose children have gone through similar experiences. However, they did not want to come forward and speak in public because they fear their children may be subjected to more bullying.
To see how pervasive bullying is in Watertown's schools, she put up a poll on some Facebook groups, including Watertown MA Parents and Watertown Residents for Strong Schools, and found many people had also had children who had experienced bullying.
"Forty-seven people responded and 44 percent said they had seen no bullying, but the remaining 55 percent have children who experienced bullying in school," Hinkson said.
More needs to be done, Hinkson said.
"You hear about zero tolerance (for bullying) but I scoured the (school) documents and there is nothing there," Hinkson said. "It is unacceptable. Kids are getting hurt. They are suicidal. They are hurting themselves. Never during nine years have I known that any children were punished. Zero discipline means zero deterrence."
Hinkson said her younger daughter has not been bullied, but she tells her mother about kids using words such as the "N-word." Her husband, Guy, asked their daughter if she has ever had the N-word used at her, and she said "not yet."
Guy also called for action to let students know words like that cannot be used.
"Some sort of punishment is needed. This is intolerable," Guy said. "And some sort of action needs to be taken."
School Officials React
School Committee Chair John Portz responded briefly after the Hinkson's statements, which were made during the Public Forum period.
"This is a very important issue, and we take it very seriously — bullying," Portz said.
Superintendent Dede Galdston added: "As Mr. Portz said, I fully believe that we want to have a caring and welcoming community for our students, and if our students aren't feeling that, then that is something we are absolutely committed to do something about in a very meaningful and concerted and strategic way,"
Galdston discussed some of the steps the schools take to prevent bullying, and the groups working on issues relating to that such as racism and other biases. The schools annually train teachers and administrators in preventing bullying and investigating such incidents, Galdston said.
"I do appreciate the feedback that we got from the parents about their experience in school," Galdston said. "It is very sad to me to have students who experienced what was described, and it is not something we want in our schools."
The Watertown Public Schools have a bullying prevention and intervention policy that was created in 2010, after the passage of Bullying Law, Galdston said. It was last updated in 2014 and the district is in the process of updating it.
The group that works on preventing bullying and bias in the schools is the Equity Group, which is made up of about 30 teachers from grades K-12, Galdston said.
"I will take the feedback we got to that group and see if there is anything we would like to add to the anti-bias work within our schools," Galdston said. "I am certain that is something we will take very seriously and commit to."
Another group in town working on such issues is the Anti-Bias Committee, which is made up of 50 top 60 students, staff and community members. The group looks not just at the schools, but issues facing the entire community.
Different Rates of Bullying in District Survey
While the bullying described by Hinkson worried her, Galdston said she does not think that incidents of bullying are as high as the Facebook survey showed. She pointed to the Youth Risk Behavior Survey conducted last spring, and anonymously surveyed 1,000 high school and middle school students.
"Of those 1,000, 146 students — that's, middle school and high school — reported being bullied. That is a number that is too high, but I think that there was a number presented that it is about 50 percent of our students that are bullied. This is directly from students. It is an anonymous survey, so there is no reason for them not to report accurately," Galdston said. "While I am really concerned and I think it is something to address, it is not 50 percent of our students self-reporting that they are being bullied."  
Galdston said she will invite representatives Wayside Youth & Family Network, who helped conduct the survey, to come present the data to the School Committee in the near future.
After Monday's meeting, Hinkson said that she spoke to the School Committee because she did not think that they were aware of the situation, and hoped they would help change the situation. She added that she will continue to come to meetings to work on the issue of bullying.