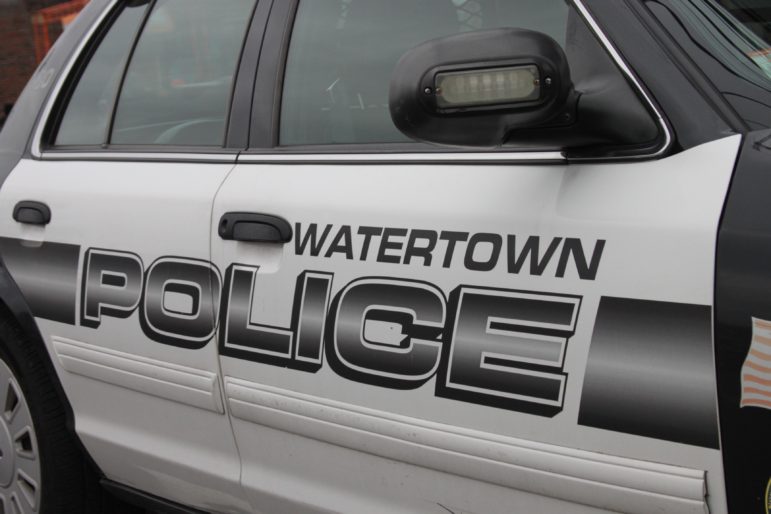 The following information was provided by the Watertown Police Department.
Arrest
Jan. 13, 2:05 p.m.: A man was spotted going through the self-checkout at Home Depot and scanning some items but not the more expensive ones. Store security saw the man picking up two items and scanning only the cheaper one and then put both into the shopping bag. The cheaper item was a 15-amp three-way switch worth $3.48, but he did not scan the 20-amp circuit breaker, which cost $49.97. He did that seven times, and did not pay for a total of $349.78. The 36-year-old Lowell man was arrested on a charge of shoplifting over $250 by recording a false value.
Incidents
Jan. 14, 8 a.m.: A man working as a subcontractor at a construction site at 330 Pleasant St. arrived at work and discovered that 15 rolls of copper tubing were gone. Police had received a break-in alarm at about 3 a.m. that morning and searched the area with a police dog, but could not locate anyone. The tubing was worth $2,550.
Jan. 14, 9:57 a.m.: Two women went into Arsenal Wine & Spirits on Jan. 13 at about 7:30 p.m. took several bottles of alcohol, put them in a bag and left the store without paying. The alcohol was worth a total of $165.69. The first suspect was described as an African-American woman, around 5-foot-3-inches tall, with a large build. The second was described as an African-American woman, about the same height, but with a slim build. Police are using security footage to try to identify the suspects.
Jan. 14, 10:20 a.m.: A vice president at Forma Therapeutics on Arsenal Street reported receiving threatening voice messages. Police investigated and determined the suspect was a former contract employee who had been terminated in 2016. Police got a warrant from Waltham District Court for the 55-year-old man on two counts of threatening to commit a crime, one count of criminal harassment and two counts of annoying phone calls. It is not known where the man currently lives.
Jan. 14, 7:56 p.m.: Two vehicles were egged while parked in a driveway on Spring Street. A surveillance camera captured images of three people walking up the driveway and then running from the house.
Jan. 17, 11:35 a.m.: A man came into Plumber's Supply on Waltham Street on Jan. 14 and purchased two heating boilers worth $4,817.10. He paid by check and used a Connecticut driver's license as identification. Later, the check bounced. Employees at the store got the man's license plate, but when police checked they found the car had been rented at Logan Airport using the same false driver's license.
Jan. 17, 7:56 p.m.: An Arsenal Street resident was notified that his Amazon package had been delivered at 10:24 a.m., but when he got home at 9 p.m. it was not on his porch. He told police that it contained an adult toy worth $329.