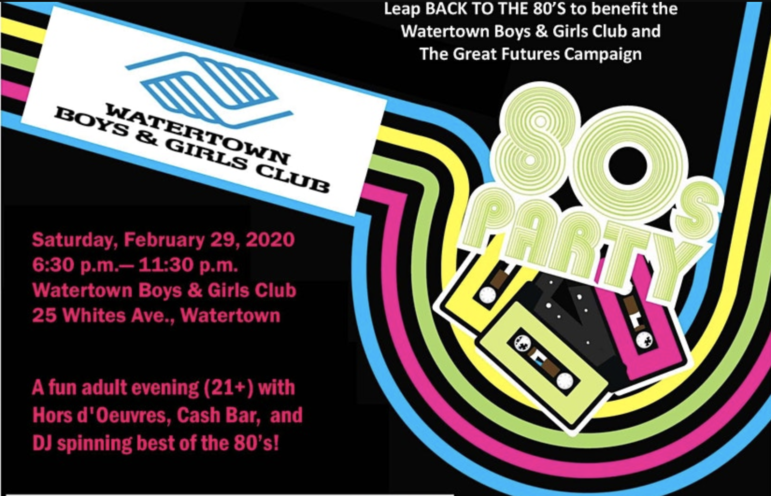 Take a trip back to the 1980s and raise money to help the youth of Watertown.
Leap Back to the 80s at the fundraising event and support the Watertown Boys & Girls Club Great Futures Campaign.
The evening of fun for adults 21 and over features a DJ spinning the hits of the '80s, hors d'oeuvres and a cash bar.
The event will be held on Saturday, Feb. 29, 2020, from 6:30–11:30 p.m. at the Boys & Girls Club, 25 Whites Ave., Watertown.
Tickets cost $30, and can be purchased by clicking here.