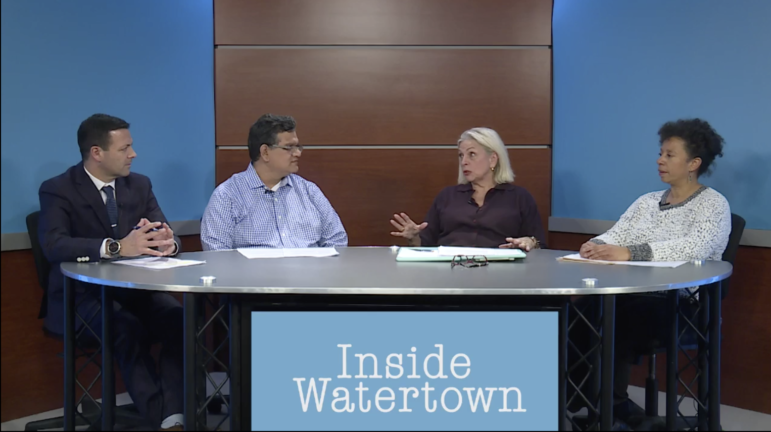 Two people deeply involved in Watertown's Community Preservation Committee were the guests on the latest episode of Watertown Cable's Inside Watertown.
Elodia Thomas, chair of the Community Preservation Committee (CPC), and Lanae Handy, the CPC's Community Preservation consultant, joined co-hosts Charlie Breitrose and John Airasian at the Watertown Cable Studio, recently. They talked about the latest happenings with the group who recommends how the town's CPA funds are spent.
The CPC recently held its first public forum (see video here), where attendees learned about what the CPA funds can be spent on, and then had the chance to gave ideas for projects they would like to see in Watertown. The money raised by the 2 percent property tax surcharge must go to three areas: open space/outdoor recreation, affordable housing and historic preservation.
The committee will put together a list of projects that it recommends the money be spent on, and then the list must be approved by the Town Council. Before that can happen, however, the CPC must approve a plan for how the application process works.
The CPC already has its next community forum planned for April 16 at Tufts Health Plan. Residents can also participate in the CPC's online survey to learn more about the CPC, receive updates, and view the resident feedback summary report at watertowncpa.org.
View the episode of Inside Watertown on the Community Preservation Committee by clicking here.