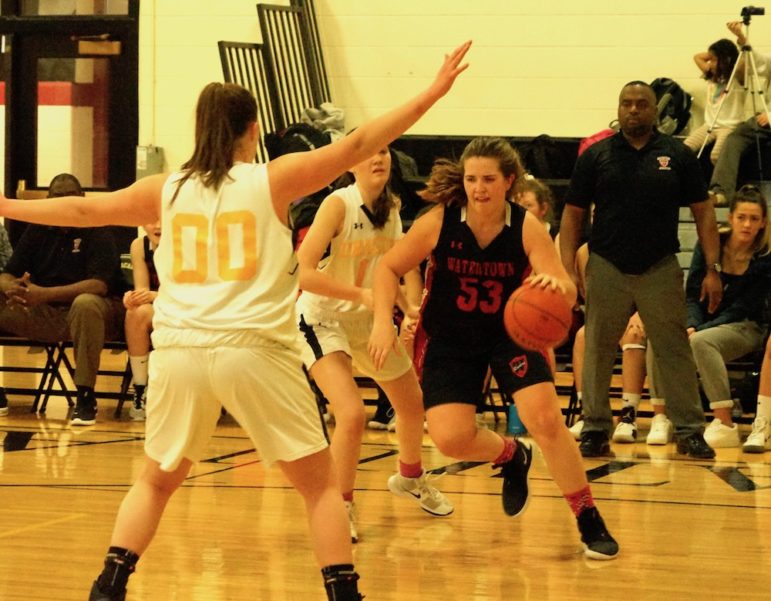 BOSTON — The Raiders faced a talented Boston Latin Academy team, but Watertown girls basketball coach Pat Ferdinand said that his team remained cool under pressure and pulled away for the 46-36 win.
The MIAA Div. 3 North tournament first round game at the Roxbury-based school featured a battle of post players: Watertown sophomore Taylor Lambo and Latin Academy senior Fiona Mannion
Both players ended up with 22 points and 15 rebounds. Lambo spent much of the time guarding, and being guarded by, Mannion — who ended her career with more than 2,000 points.
"We knew we had to shut down (Mannion)," Lambo said. "We new we had to execute, I knew we had to box out, we had to rebound. I knew I had to get a lot of touches. I knew I needed to score."
Ferdinand said the game plan was to "throw a lot of bodies" at Mannion, including double teaming her.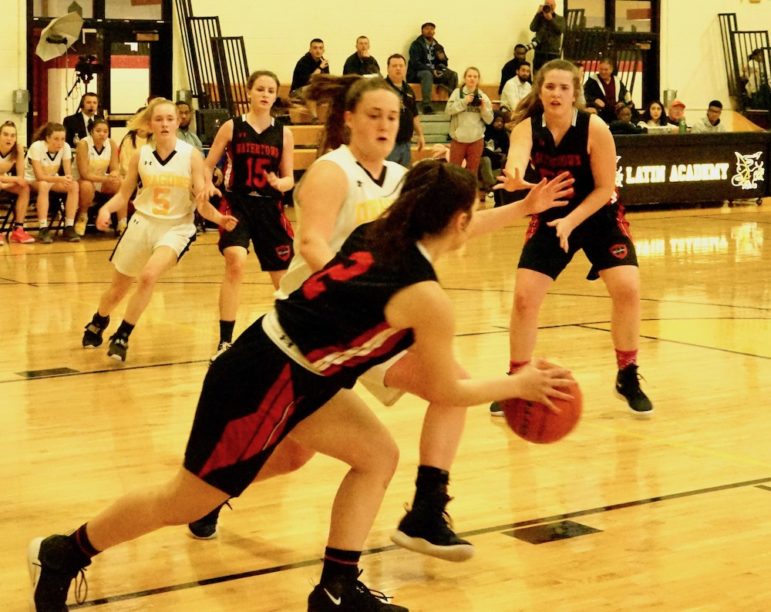 Being an underclassman going up against the veteran Mannion — who is heading to play for NCAA Div. II team Adelphi next year — did not phase Lambo.
"Being a sophomore, I don't really notice it," Lambo said. "I played last year. I just knew what I had to do and I knew what everyone had to do."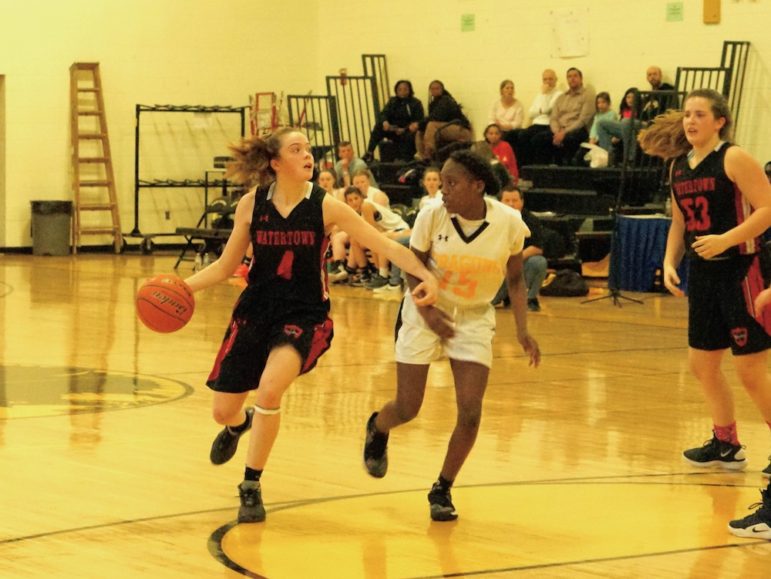 Ferdinand said he was happy with how his team remained focused and executed even when the game got tight.
"We talk about whoever can execute the game plan for the longest stretch, that can not break down and wilt from the pressure going on, was the team that was going to win," Ferdinand said.
The teams could hardly be separated through the first three quarters. The 10th-seeded Watertown built a five point halftime lead with a 9-3 run to lead 20-15 after the second quarter, but the seventh-seeded Dragons closed the gap to two points and headed into the fourth quarter down just 24-22.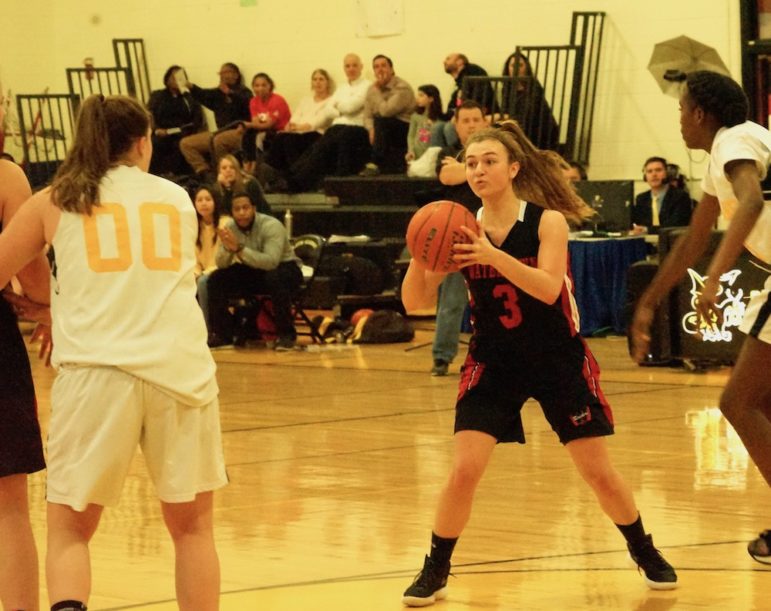 Much of the Raiders' offense focused on getting Lambo down low, but she also picked times to pass the ball out to her teammates. Sophomore Ellie Monahan (who had 10 points, all in the second half) hit two threes in the fourth quarter to help the Raiders build a late lead. Lambo had an assist on one of them, passing to Monahan from the post.
"She's a big shooter, those threes made everyone feel more comfortable," Lambo said. "When I pass out to her, I know she'll make it."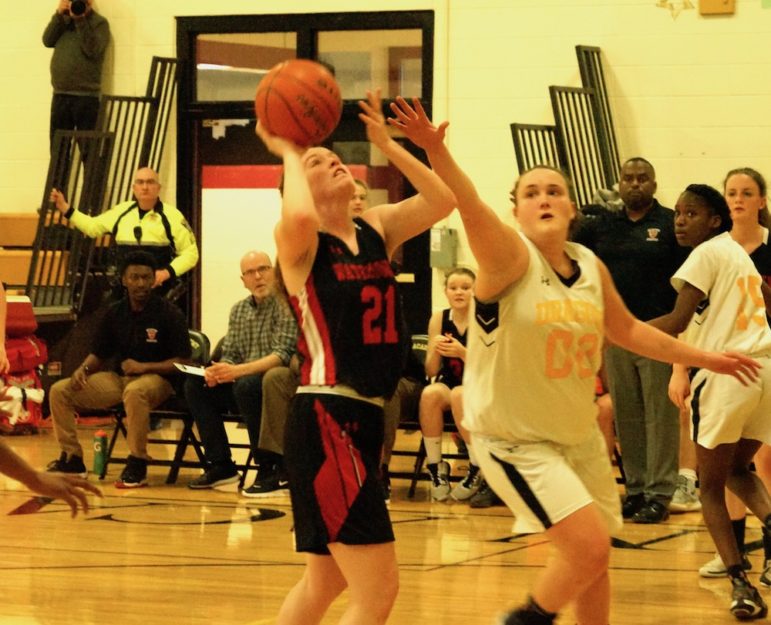 Senior Brianna Williams (3 points) also chipped in a late bucket and hit a free throw after being fouled to help the Raiders seal the win. Senior Ashley Shaunghnessy had five points (all in the first half), senior Brittany Catsoullis scored four points and senior Milagros Ortiz had 2 points,
Watertown improved its record to 10-11 and moves onto the Div. 3 North quarterfinal at second-seeded Amesbury on Friday, Feb. 28 at 7 p.m.