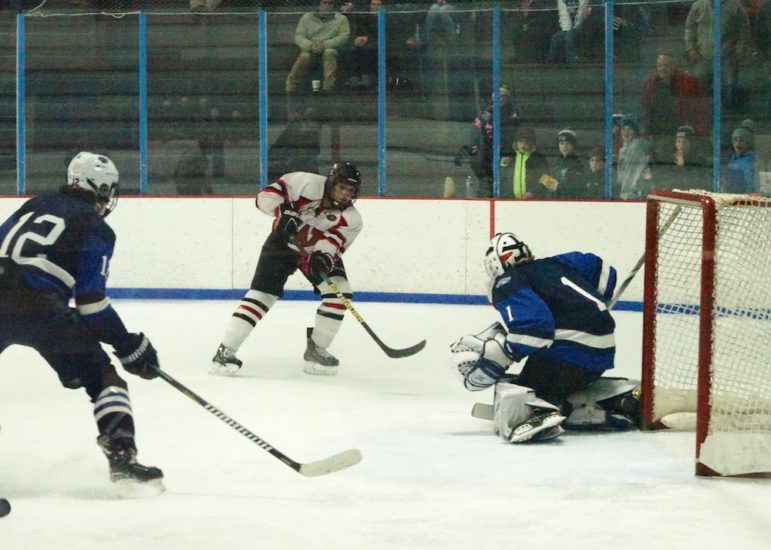 STONEHAM — The season came to an abrupt halt for the Watertown High School boys hockey team Monday night when Swampscott scored a goal to go ahead in the final minute of the MIAA Div. 3 North quarterfinal and win 2-1.
The teams battled the game at Stoneham Arena, and both had chances, but few found the back of the net. John Vlachos, head coach of fifth-seeded Watertown, had hoped to contain the 13-seeded Big Blue's top scorers, but in the end they struck twice.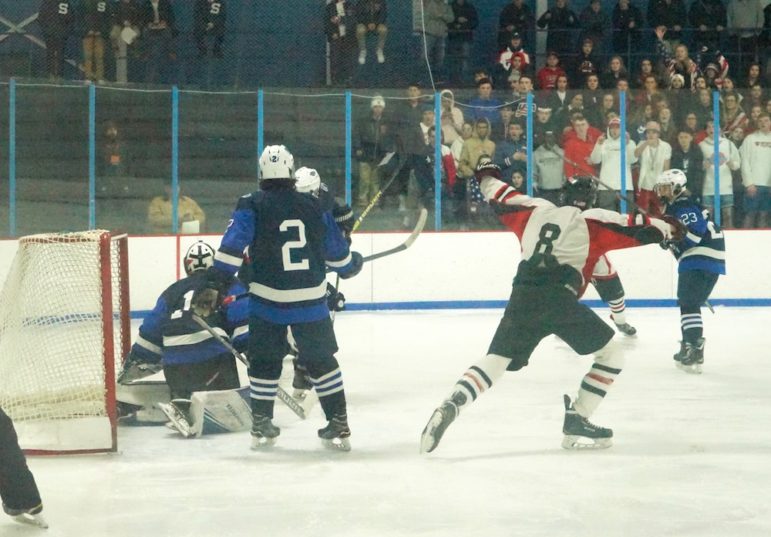 "The plan was to neutralize their first line and then for our other lines to hopefully take advantage of their second and third lines," Vlachos said. "We weren't able to do that. We were able to do that once, but once was not going to be enough."
The season ended at the same round of the State Tournament as last season.
"I know (our players) played their best, we thank the seniors. We're just not there yet," Vlachos said. "We thought this was the year that we were going to take that next step, but Swampscott played better than us."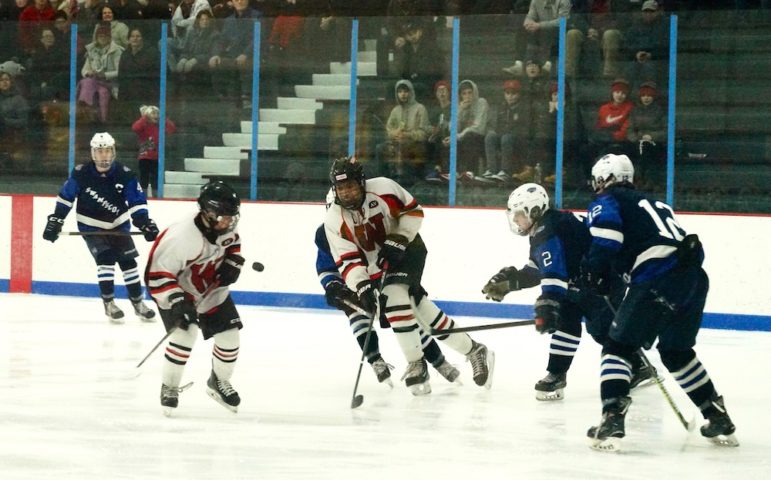 The Big Blue struck first when freshman Roanan Locke scored a power play goal with 5:48 left in the first period. He was assisted by Chris Barnes and Conor Donovan.
In the second period, Watertown evened the game when sophomore Mason Andrade scored off a pass from senior Keith Ricci 2:28 into the period.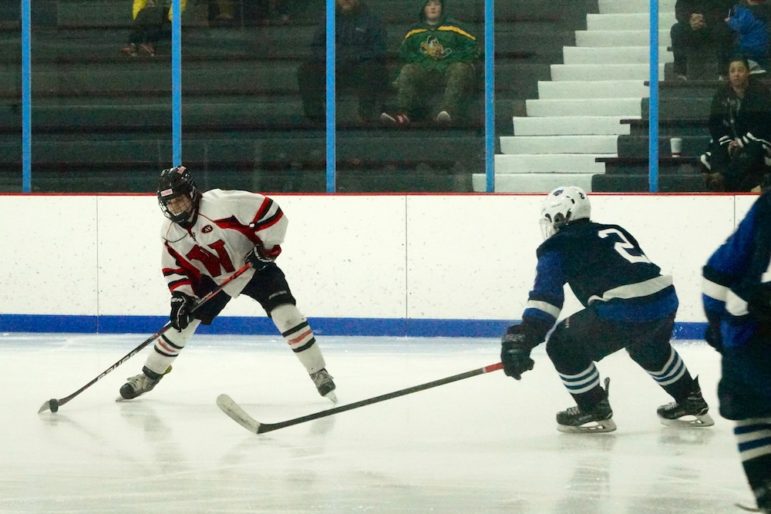 Both teams had opportunities to break the tie, but goalies Kevin Greene — a Watertown senior — and Swampscott freshman Jack Russo prevented the puck from crossing the goal line.
Just when it looked like the teams might have to continue battling in overtime, the Big Blue struck. A steal led to Locke's second goal, on an assist from Donovan, with 44.7 second left.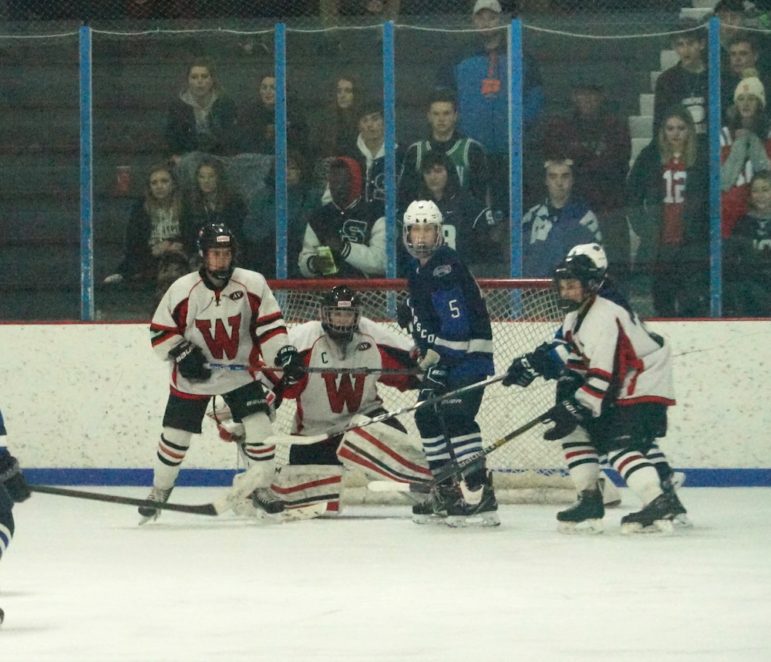 The Raiders notched some quality scoring chances in the precious few remaining seconds of the game, but could not beat Russo.
"We had like three shots. Our kids are our kids. They work hard, they are always going to work hard, that's just how they are," Vlachos said. "I knew they were going to play to the last second. We almost had that tying goal there, but it just didn't go in."
Watertown ended the season with a record of 13-6-2, and beat Rockport in the first round of the tournament. The Raiders will have many of their top players back next year, plus a talented group of eighth-graders who will be high schoolers by then. A challenge will be replacing Greene, a three-year starting goalie. Vlachos said sophomore Jared Norton and freshman Casey Williams are talented, and will battle for the starting spot in net.