The Lowell Elementary School PTO's fundraiser brought in tons of money to help the school, and provided fun and prizes for the kids.
Students got active and raised more than $18,600 during the second annual Walkathon, said Lowell PTO Co-President Lauren Coughlin Unsworth
"We decided to hold it on February 14th and call it the Happy Hearts Walkathon," Coughlin Unsworth said. "We chose this date because we thought it would give us the opportunity to celebrate and promote kindness and get the kids moving in the middle of winter." 
Lowell physical education teachers, Eileen Donahue and Tina Loguidice, created an obstacle course in the gym.
"So, the kids were all smiles that they were doing more than just walking!," Coghlin Unsworth said.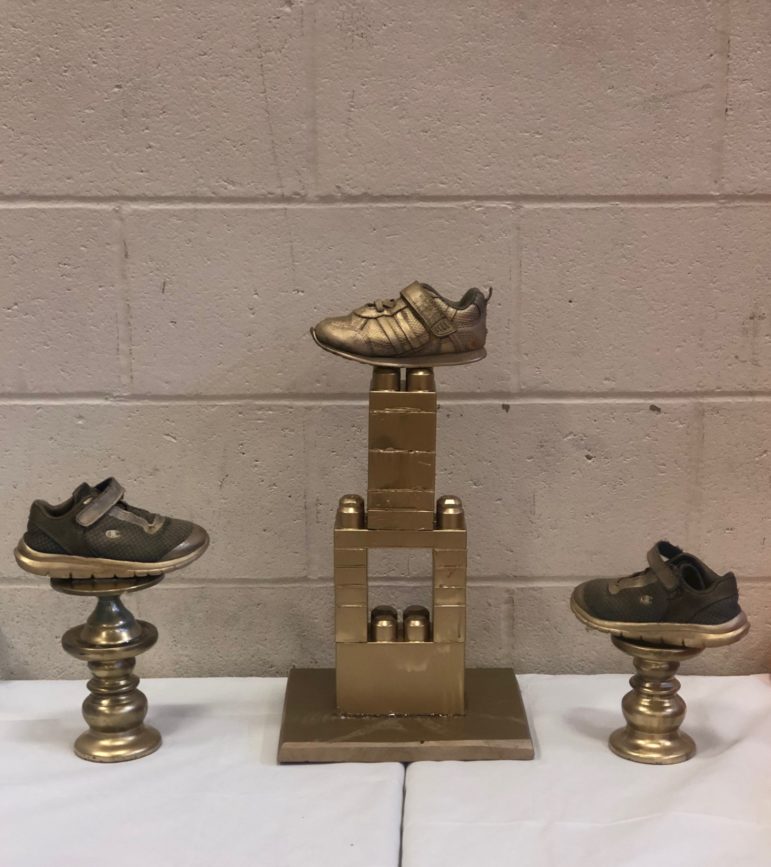 The winning team earned the Golden Sneaker Trophy. The second and third place teams also got prices — golden sneakers. Each teacher in the top 3 classes received a $100 gift card to spend on their classroom. 
Because the school reached its fundraising goals, they earned the school-wide Grand Prize, an interactive assembly promoting reading through the magic of Dr. Seuss.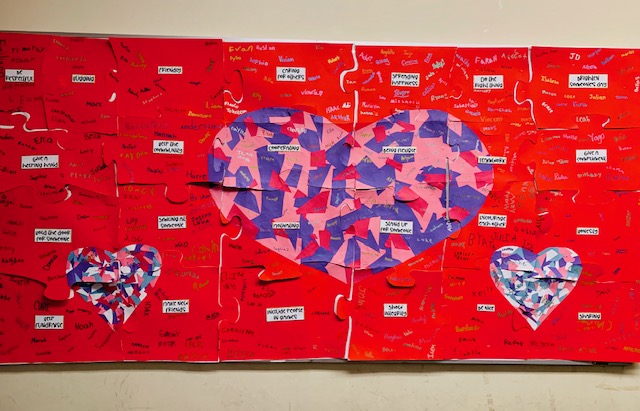 The top teams were Mrs. Hantson's class, Ms. Hudon's class and Ms. Talamas' class, Coughlin Unsworth said.
"The students in those classrooms all received a small prize and a free recess, as well as, the students in the top earning classroom at each grade level," Coughlin Unsworth said. "Each teacher in the top 3 classes received a $100 gift card to spend on their classroom."
The kids also got visits from the Lowell Leopard — the school's mascot — and Principal Stacey Phelan and Vice Principal Candice Whitmore, who dressed as the Queen of Hearts. Teachers and students left the walkathon with goodie bags of supplies and fruit and water.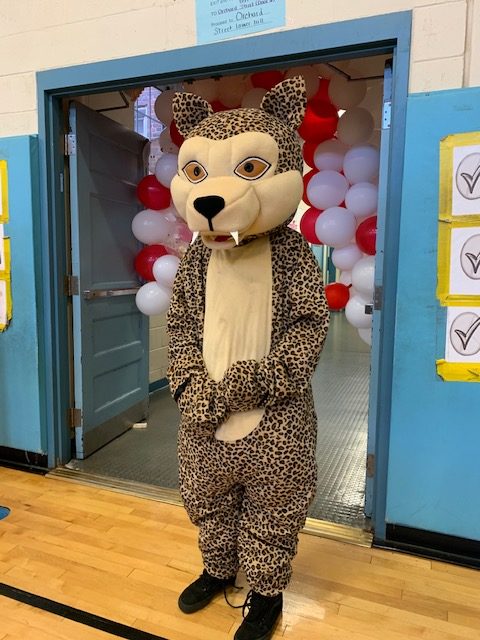 Loguidice teamed with each classroom teacher to create a Kindness Wall outside the gym. 
"Each classroom created a piece of the puzzle. It was awesome and a true representation of the day!" Couglin Unsworth said.
The money raised by the Walkathon will support programs at Lowell School, including in-class enrichment, school-wide enrichment assemblies, field trips, school clubs, as well as Open Gym.