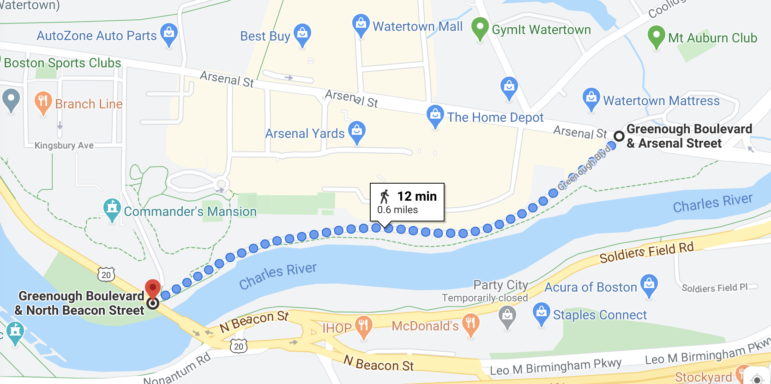 A section of Greenough Boulevard in Watertown along the Charles River has been closed to traffic to allow people to use it for recreation.
The Department of Conservation and Recreation closed Greenough between Arsenal and North Beacon streets starting last weekend.
The DCR's announcement said, in part: "To expand pedestrian and cyclist access, the Department of Conservation and Recreation (DCR) will open segments of three parkways in the Greater Boston Metro Area for recreational use starting Saturday, April 11, 2020 at dawn. These segments will close to vehicular traffic on Friday, April 10, 2020 at dusk, and after the weekend, DCR will evaluate the effectiveness of the measure."
The others are William J. Day Boulevard between Farragut Road and Shore Drive in South Boston and Francis Parkman Drive between Perkins Street and the Arborway in Jamaica Plain.
State officials also stressed that people should maintain social distancing practices while visiting state parks and properties.
"DCR continues to stress that if a park is crowded, visitors should visit a different location or return at a later date or time," the DCR announcement said.
The DCR also encouraged residents to visit state park properties near their homes, limit their excursions to short periods of time, and only participate in recreational activities that are transitory in nature such as walking, jogging and biking.
"This will allow access to the outdoors while continuing to ensure social distancing to limit the spread of COVID-19," the announcement said.
Read the entire DCR announcement by clicking here.