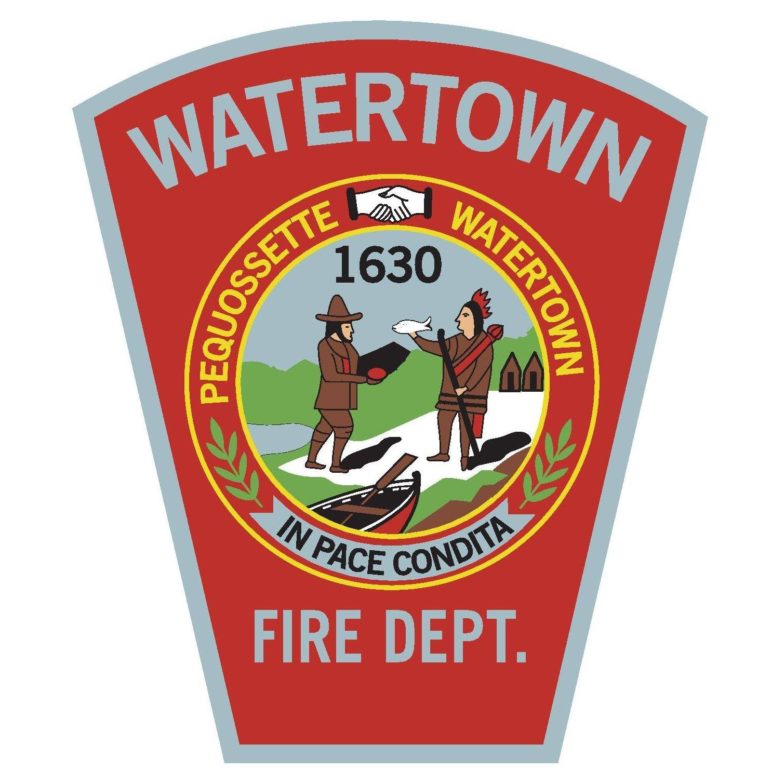 Several Watertown Firefighters quarantined themselves after two members of the Fire Department tested positive for the Coronavirus.
One of those who tested positive has already recovered, and the second is still recovering, said Watertown Fire Chief Bob Quinn.
"When the first Firefighter tested positive we had to quarantine four other Firefighters for 14 days," Quinn said. "None of them developed any symptoms and are all back to work. We had another firefighter test positive and had to send three others for testing due to the possible exposure, but luckily they all came back negative."
Where the firefighters became infected is not known, Quinn said, but it is possible it was while they were on duty. Watertown has had 119 confirmed cases, five deaths and 36 people who have recovered, as of Thursday morning, according to the Watertown Health Department website. Since Tuesday, Watertown has had two more fatalities, 10 more positive tests and two more recoveries.
The COVID-19 outbreak has posed a challenge to the Fire Department, but Quinn said he is pleased with how his department has handed it.
"It is certainly a very difficult time for the Watertown Fire Department as things are evolving at a very rapid pace. We are working hard to protect all our members health, safety and wellbeing always," Quinn said. "It is a group effort and I am proud of all the work the firefighters in my department are doing each and every day to protect the citizens of Watertown while also battling the invisible enemy COVID-19."
After the positive COVID-19 tests, steps were taken to make sure the three fire stations were safe.
"We had to bring in a private company to deep clean the stations after having positive results," Quinn said. "We also have a cleaning company coming in weekly to assist us during this pandemic situation in addition to the daily cleaning we do ourselves routinely throughout the shifts."
At Tuesday night's Town Council meeting, Town Manager Michael Driscoll said that three town employees had tested positive for the Coronavirus. The Town Council approved a transfer of $85,000 from unused snow and ice removal funds to two funds, $60,000 for Emergency Management COVID-19 Contracted Services and $25,000 for Emergency Management COVID-19 related supplies.
The town spent about $44,000 to bring in an outside cleaning company to clean the three fire stations as well as the Watertown Free Public Library, Driscoll said. The Fire Stations and the Library are closed to the public. The Library is offering numerous online programs and services (click here for more details).
Watertown Firefighters are now screened for symptoms of the Coronavirus before their shift begins, at mid-shift and at the end of their shifts, Quinn said.
"If they are exhibiting any COVID-19 symptoms or have a fever they are not allowed to report for duty and told to contact their Primary Care Physician," Quinn said. 
The WFD is following the CDC's guidelines for PPE (personal protective equipment) Firefighters wear masks in the Fire Station, as much as possible, Quinn said, and each vehicle carries hand sanitizer.
Thus far, having firefighters out for positive tests and possible exposure to the Coronavirus has not impacted the Fire Department's ability to be at full staff, Quinn said. If too many members of a shift are unavailable, others can be brought in and paid overtime, Quinn said, and if the numbers get too low, Watertown can call in mutual aid crews from neighboring communities.