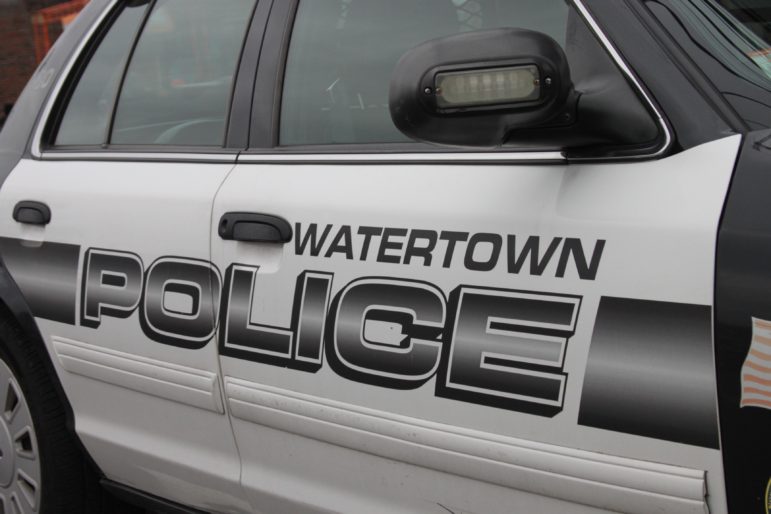 The following information was provided by the Watertown Police Department.
Arrests
April 8, 10:45 p.m.: Watertown Police were contacted by Middlesex County probation about a man in town wanted on a warrant. Officers located him at a home in Watertown and placed the 34-year-old Natick man under arrest on the warrant.
April 11, 12:50 a.m.: Police received a report of a disturbance in the municipal parking lot behind CVS. When officers arrived they spoke to the people involved and found one of them had an outstanding warrant. The 29-year-old Dorchester man was arrested on a warrant from Boston District Court for destruction of property over $1,200, and for violating a Boston City knife ordinance.
Incidents
April 6, 10:20 a.m.: A Walnut Street residents discovered an Amazon package was stolen from his front porch. The package contained a Go Fitness push down bar machine valued at $85. Delivery was confirmed by Amazon, but when the resident went to check for the package it was not there. The residents have a Ring doorbell with surveillance, which showed a heavy-set white male wearing a red hooded sweatshirt, a black baseball hat and a medical face mask taking the package. 
April 7, 9:39 a.m.: A vehicle was broken into in the parking garage at 130 Arsenal Street. A resident went to her car at 5:45 a.m. and discovered that it had been rummaged through. The only thing that appeared to be missing was that some coins. The owner believes that the 2018 Jeep Cherokee was unlocked.
April 11, 8:01 a.m.: A package was report stolen from a residence on Mt. Auburn Street. The resident ordered an air purifier valued at $69.94, and it UPS confirmed it was delivered, but when he went to find it the resident could not find the package was not there.
April 12, 12:46 p.m.: Two men got into a fight near the intersection of Mt. Auburn Street and Elton Avenue. When police arrived, one of them had walked away and the other was still standing at the intersection. One of the men had blood around his nostrils. Police located the second man and both said they knew each other, and several weeks prior they ran into each other in Watertown Square and one man had borrowed a cigarette from the other. On the day of the incident, they spoke again and they said they did not like what the other was saying, but they did not elaborate. The argument turned into a physical confrontation. Both men live in Watertown, one 27 years old and the other 25. Neither one wanted to pursue charges, and police said they could go to Waltham District Court if they wanted to pursue the matter further.