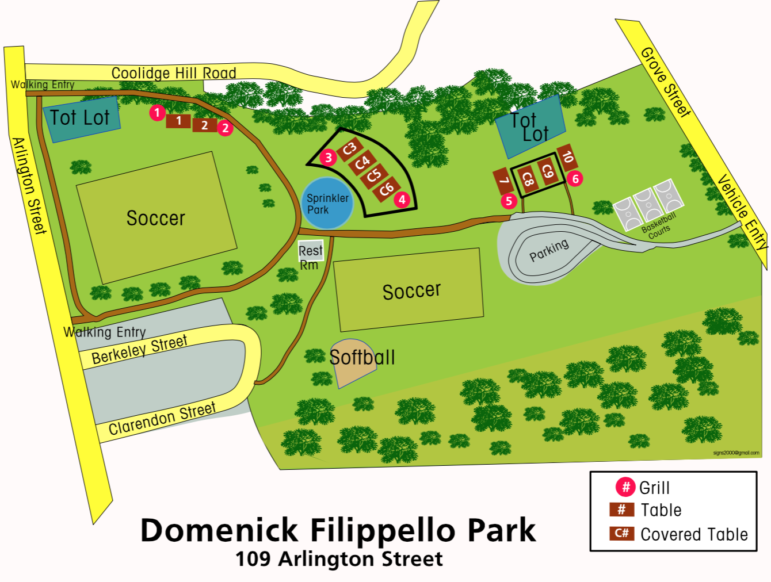 The Town Council will meet virtually Tuesday night at 7 p.m. and are scheduled to have a public hearing and vote on the lighting project at Filippello Park.
The Recreation Department has proposed putting up new lights at the Arlington Street Field at the park on the Eastside of town, and replace the lights at the softball field closer to the Grove Street side of the park. A new scoreboard will also be installed.
At a March meeting, the Council discussed how strong the lights should be and who would have control over the lighting level.
See more information about the Filippello Park lighting project here.
Also on the agenda are: funding for the remodeling of two bathrooms at Watertown Middle School, acceptance of a gift for the Watertown Food Pantry and a budget transfer for improvements at the John A. Ryan Skating Arena.
How to Participate
The Council will meet remotely due to the COVID-19 outbreak. The will use the Zoom app, and the public can participate by joining the Zoom meeting, calling in or sending a comment or question by email. The meeting will also be broadcast on Watertown Cable (including on its website).
Information on Participating in the Town Council Meeting
See the entire agenda by clicking here.