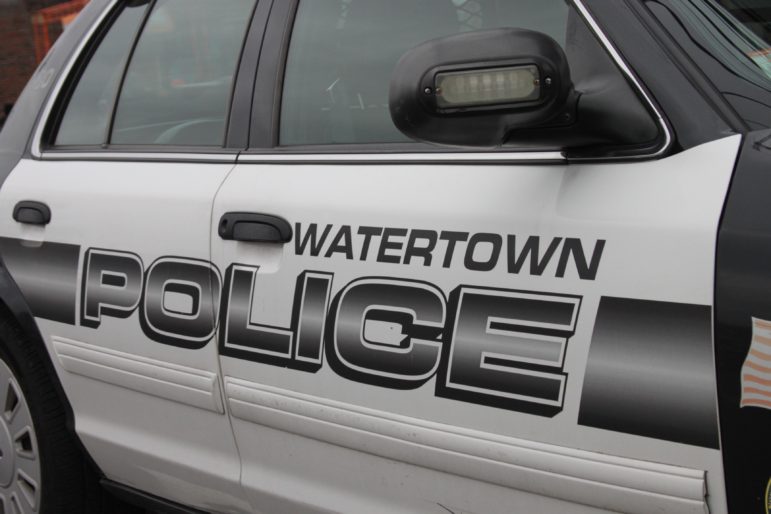 The following information was provided by the Watertown Police Department.
Arrests
April 24, 11:07 p.m.: An officer patrolling the parking lot at Victory Field noticed a vehicle parked there with the motor running, but with the lights off. The officer conducted a routine query of the license plate and found out that the owner was wanted on warrants. The officer confirmed the driver was the owner and placed the suspect, Gregorio C. DaSilva, 29, of Lowell, under arrest. He was wanted on a warrant out of Haverhill District Court for three charges of rape. While police were booking DaSilva, they found three pills for which he did not have prescription. He said they were ID'd as Adderall, but police were not able to confirm. DaSilva was also charged with possession of a Class B substance. Police said they did not know why DaSilva was at the parking lot.
April 25, 10:29 a.m.: An officer working a private detail shift at Market Basket in Waltham intervened when a disturbance took place at the super market. While investing the disturbance, the officer discovered one of the men involved had a warrant for his arrest. The 41-year-old Watertown man was arrested on the warrant out of Waltham District Court for a probation. He was taken back to Watertown Police Department. 
Incidents
April 21, 8:34 a.m.: A Watertown woman reported that she had been scammed. She received a call saying that her Social Security number was compromised and used illegally out of state. The caller told her to send all the money in her bank account via gift cards to him for safe keeping until the investigation into her Social Security Number was over. She sent a total of $24,000 in gift cards, and provided the gift card numbers over the phone. Police are investigating. 
April 21, 1:08 p.m.: A staff member discovered that a window in the back of the Jewish Community Day School had been broken. After reviewing security footage, it appears that an unidentified juvenile was kicking a soccer ball against he wall of the school and at one point hit the window and caused the damage. The cost to fix the window is an estimated $300.
April 22, 5:27 p.m.: The Watertown resident told police that she wrote a check on April 8 for her monthly rent of $2,200. She put in to a mail box at Mt. Auburn and Garfield streets. Later she learned it never reached the landlord. When she checked her bank she discovered that the check was cashed on April 14 in Richmond, Va. She contacted her bank and their fraud unit is investigating the incident along with Police. 
April 23, 6:15 a.m.: A Galen Street resident said she has received multiple harassing phone calls from an unknown number. At one point, the unidentified person, who sounded like a juvenile, said "hello, lovey dovey" to her. The resident, a 42-year-old woman, said she received another phone call from another number, and did not answer. Later she got a third phone call and picked it up there were kissing sounds on it. 
April 23, 1:36 p.m. Police responded to the Oakley Country Club, after staff reported an ongoing issue with their perimeter fence being cut. On the April 23, staff noticed that the wire fence near Grenville Road by Marcia Road, was cut. It looked like it was intentionally done so someone could enter. Police are investigating. 
April 24, 1:45 p.m.: A Forest Street resident came home after work at 1 a.m. on April 24 and discovered someone smeared feces all over her front door and door handle. There are no suspects. It is unknown if it was human or animal droppings.