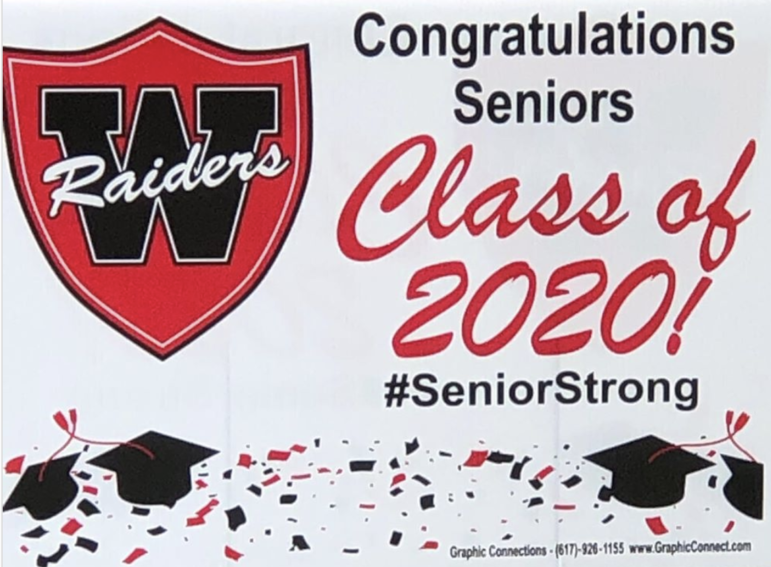 A fund-raising effort has been started to help the Watertown High School Class of 2020 celebrate their graduation in style, despite the COVID-19 restrictions.
The effort was started by the Watertown High School PTSO on RallyUp.com. As of Friday morning, the page has already raised more than $1,500.
The money will used to create gift packs for all seniors which they will collect with their cap and gown after the last day of class.
The organizers put up the following message on the fund-raising page:
Help us celebrate and support our Watertown High School Class of 2020 graduates. We want to honor our 151-derful grads!
The COVID-19 emergency has put the breaks on all the regular Watertown High School senior class activities. Normally during May, in addition to ending their academic year, WHS seniors would be wrapping up spring sports seasons, going to prom, signing yearbooks, having their senior awards ceremonies, and attending senior graduation followed by an all-night party.
Since they will not be able to experience any of the usual senior milestones we are working with WHS administration and the greater community to lift their spirits in other ways during this month.
To go to the fund-raising page, go here: https://go.rallyup.com/whs2020