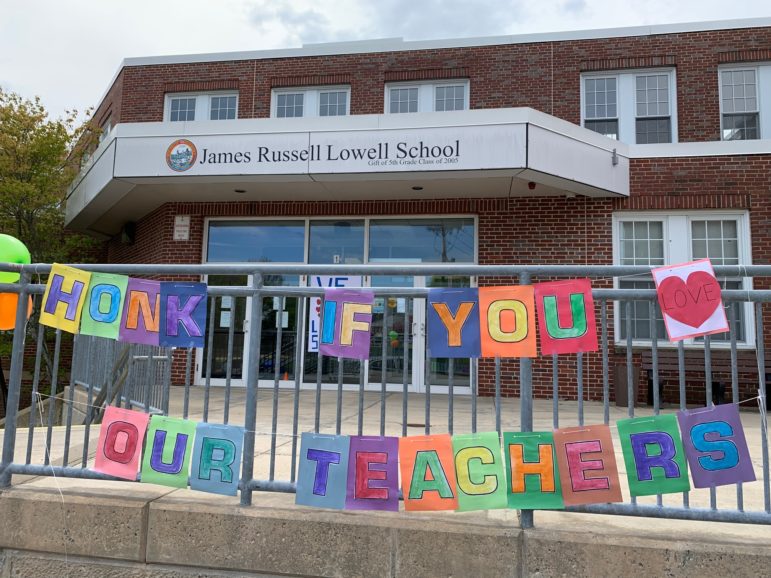 Teachers at Lowell School got a special celebration during Teacher Appreciation Week, which was May 4-8.
A car parade, escorted by the Watertown Police Department, visited the school. They even had a surprise appearance by the Lowell Leopard, the school's mascot, and Watertown's resident sousaphone player (also known as the Tuba Guy)!
"I believe we had about 100 cars of families lined up all the way down York Ave and out into Belmont Street," said Lowell PTO Co-President Lauren Coughlin Unsworth. "The show of support for our teachers was truly heartwarming."
The PTO also put together a video showing their appreciation. See it below.