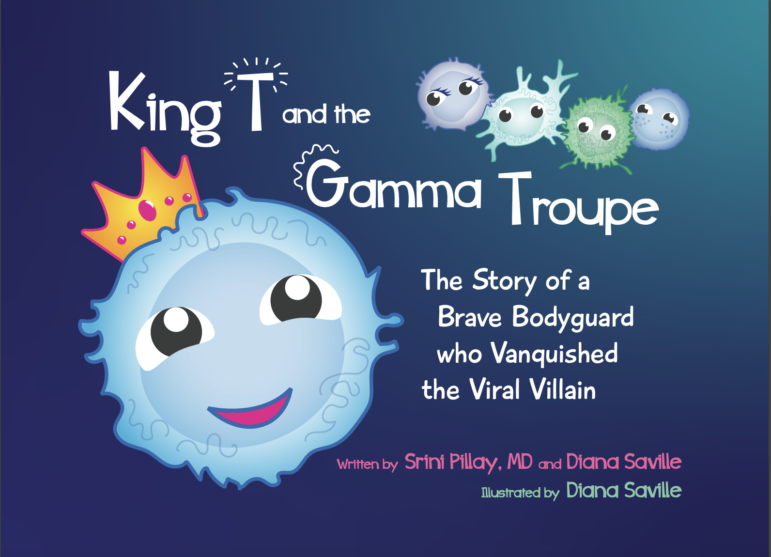 Watertown's Diana Saville heard from many of her friends that they were struggling to explain the Coronavirus to their children, so she decided to help out by co-writing a children's book on COVID-19.
She teamed up with Srini Pillay, a Harvard-trained psychiatrist, and illustrated and co-wrote King T and the Gamma Troupe: The Story of a Brave Bodyguard Who Vanquished the Viral Villain.
Saville has a background in molecular biology, neuroscience, and scientific animation, but this is her first children's book.
"So many of our friends were having trouble explaining coronavirus to their kids in a way that is both honest and not-scary," Saville said. "It's a little rhyming adventure with a focus on how the body is built to fight off viruses and other invaders."
The two co-authors met through a mutual friend. The idea for a book came up when Pillay showed Saville a draft while they were working on another project.
Saville said she likes to use visualization to help people understand complexity, especially in the sciences.
In the book, King T (a white blood cell) and his guardian cells protected a little boy named jack from Vicious V, a.k.a. the Coronavirus. It describes how Jack got COVID-19, and the virus made him sick. Also, how his immune system defeated Vicious V, as well as, how to washing your hands can prevent the spread of the virus.
Saville has two children — a 3-year-old daughter and a 2-year-old son — and her family moved to Watertown in 2016 just before her daughter was born.
"I love Watertown; it's a wonderful place to raise children!" she said.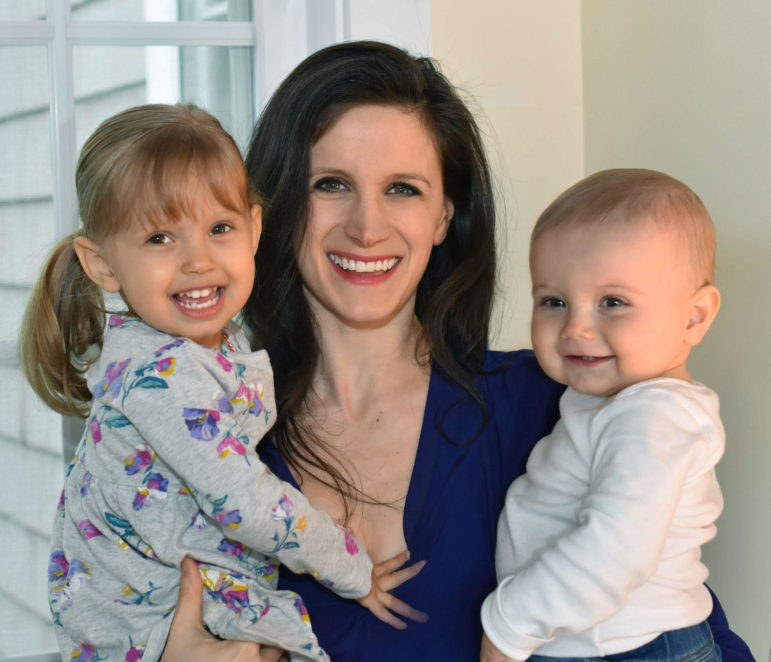 Her children provided inspiration work on the book, and Saville wanted to make sure the book taught children the virus but not in a disturbing way.
"I really wanted to make sure Vicious V wasn't too scary. Then my daughter told me Vicious V was her favorite character!" Saville said.
The reaction to the book, which is available on Amazon, has been good from both children and their parents, Saville said.
"Kids love the cute characters and the silly rhymes." Saville said. "Parents have told me that their kids want to read the book together every night as a bedtime story. They have also shared that they feel better after reading the book to their kids."
Writing is just a side project for Saville, who is CCO and co-founder of BrainMind, a non-profit group focused on supporting innovations in brain science that can most benefit humanity. The group — based in Cambridge and Stanford, Calif. — helps connect scientists with investors, philanthropists, and entrepreneurs who know how to build products and companies.
King T and the Gamma Troupe won't be her last book. Saville is already working on two more books, one about wearing masks and the other about mindfulness.