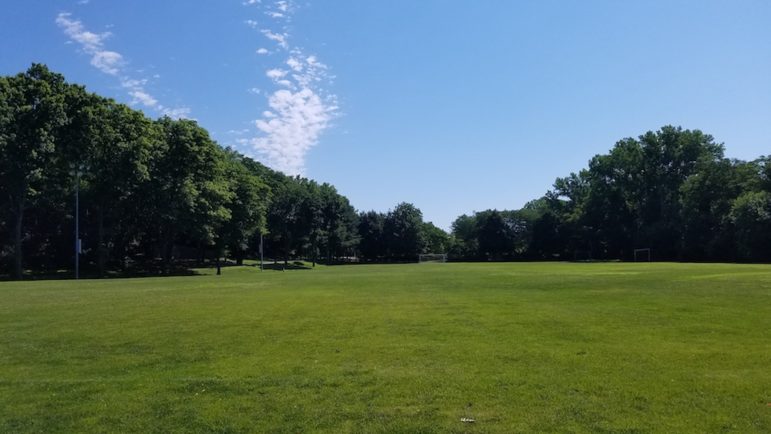 Recreation Department Director Peter Centola spends parts of his day driving around town asking people to leave Watertown's parks, fields and playgrounds which are closed by COVID-19, but he may soon be welcoming visitors to the Town's Recreation facilities.
On Monday, May 18, Gov. Charlie Baker is expected to unveil his plans for reopening Massachusetts from its COVID-19 shutdown, and Centola said he hopes that will allow a partial reopening of Watertown's parks and recreational facilities.
Town officials have started looking at what could be possible, while still maintaining social distancing.
"I don't think could go from zero to 60," Centola said. "We have to be conservative."
How the reopening of parks, fields and play grounds looks will depend on the Governor's guidelines, as well as guidance from the Watertown Health Department, the Town Manager and Town Council, Centola said.
"The directive is going to come out Monday," Centola said. "Our government needs to review it and see what's right for Watertown. I don't see the parks opening for another week."
Watertown Recreation staff has also been in contact with other towns in the area to find out what their re-opening plans look like. Quincy is one of the first communities in the Boston area to reopen its facilities. They have put in restrictions limiting how parks and facilities can be used, including how many people can be in a park at once, one person shooting on a basketball hoop at a time, and only two people on a tennis court at once, according to WCVB Channel 5. They also instituted reservations for facilities. Quincy's playgrounds remain closed.
Some restrictions on Watertown park users could include wearing masks, staying six-feet apart and other social distancing measures, Centola said. The parks won't be open for business as usual, Centola said, but "Hopefully, people can get out and get some fresh air, throw a frisbee, fly a kite."
Farther into the future, the Recreation Department is looking at possible summer programs. Centola has been having virtual meetings with the summer staff.
"All the programs we do this summer are going to be looking a little different, unless something dramatically changes," Centola said.
The Pequossette summer program is supposed to be at the Watertown High School this year because of repairs at Watertown Middle School and construction starting at Hosmer Elementary School. How the Recreation program will look will depend on what else is going on at the high school.
"We are waiting on the schools to see if they are going to do summer school virtually, or in person," Centola said.
The summer tennis program could also take place, Centola said, but perhaps spreading participants out.