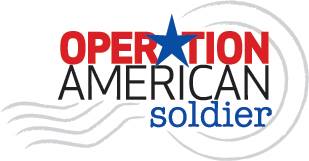 During normal times, volunteers will gather in Watertown and pack care packages to send off to American servicemen and women across the globe, but social distancing requirements during the COVID-19 outbreak have slowed Operation American Soldier's ability to fulfill its mission.
The base of operations for the non-profit group is the basement of the Marine Corps League's Shutt Detachment on Mt. Auburn Street. The group has some loyal volunteers who would come in to pack boxes, said Wendy Rocca, who co-founded the group in 2003 with her husband. Sometimes businesses or other organizations would send a team of people over to put together the packages, but those efforts have largely stopped because of the Coronavirus shutdown.
"We have volunteers who come in and pack a few boxes," Rocca said.
The need still remains, however, Rocca said.
"We have a ship in quarantine off of Somalia that we are not able to ship to," Rocca said.
Operation American Soldier gets some items donated, but they rely on monetary donations to purchase items for the boxes, and to pay to ship them. Even with the shutdown, the group has spent about $7,000 on postage in 2020, Rocca said.
Each care package has a variety of items.
"We need a supply of peanut butter, crackers, female products, baby wipes," said Rocca, who added that some people in more remote deployments rely on baby wipes because showers are not available.
The group has been hesitant to make major purchases from local stores during the outbreak, Rocca said.
"Normally our shopper goes in and empties shelves of items, but we can't consciously do that now," Rocca said.
Recently, Operation American Soldier started an Amazon Wishlist, where people can buy items to be sent to the troops. The list varies from snacks, to drink mix to hair scrunchies to headphones.
Looking forward, Rocca said she is worried about the fundraising for the year. Two golf tournaments are held each year, which raise a lot of money. However, Operation American Soldier already had to postpone one planned to be held in a couple weeks to August, and Rocca said it is not clear whether they will be allowed to hold it then, either.
More information about Operation American Soldier, and its Amazon Wishlist, can be found on the group's Facebook page, https://www.facebook.com/OperationAmericanSoldier/.