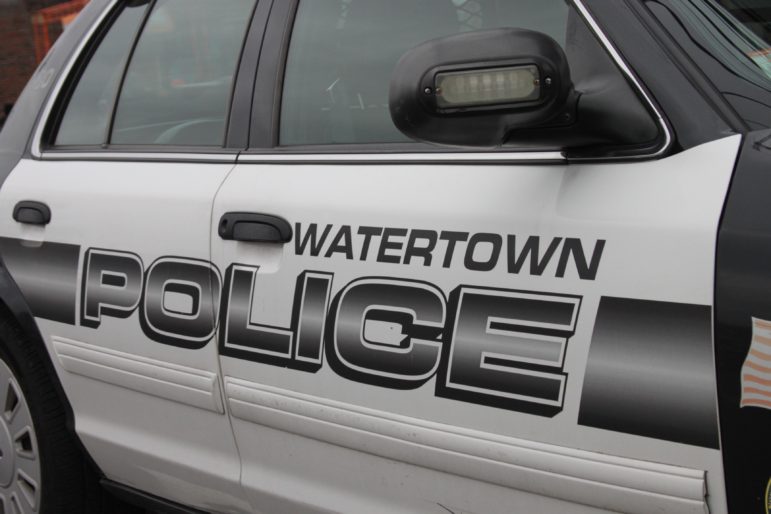 The following information was provided by the Watertown Police Department.
Arrests
None
Incidents
May 11, 8:07 p.m.: Tufts Health Plan reported that three fraudulent checks had been cashed between March 16 and May 11. The checks were fakes, and were made to look like they were from Tufts. The first was cashed at Shaw's in Canton for $233.70 on March 16. The second one was made out to Total Wines in Dedham for $750.70. The third one was a payroll payment in the name of Tufts Health Plan that was deposited in a bank for $1,488. It was likely deposited online. Police are investigating. 
May 12, 6:47 p.m.: The manager of CVS on Main Street reported seeing two women shoplifting. The pair came at 5:33 p.m. and spent about 44 minutes in the store. After they left, the manger realized they had taken items, including cosmetics, hair products and food items. The merchandise was worth a total of $543.63. The suspects are described as white females. One had dark red curly hair tied in a ponytail who wore a dark colored leather jacket and a tan skirt. The second had straight brown hair, and was wearing a puffy style silver camouflage jacket, a red scarf and black pants. Both wore face coverings. Police are investigating.
May 13, 6:27 a.m.: Target security discovered an employee had been stealing Apple products for more than a month. The man who worked the overnight shift was seen on security footage 50 times taking items from the receiving area, including Apple watches, iPads and Air Pod headphones worth a total of $3,769.61. He concealed them in his clothing and left without paying or being authorized to take them. The 41-year-old Boston man was terminated and was summonsed to Waltham District Court on a charge of larceny over $1,200 by a single scheme.
May 14, 5:41 p.m.: A Waverley Avenue resident reported she had a package stolen. She ordered a 50 pack of face masks through Amazon, and the package was confirmed delivered to her apartment building on May 13, but when she went to get it on the 14th the package not there. It was valued at $42.
May 15, 10:35 p.m.: Officers were dispatched to Nash and Pine St. for a report of someone walking through driveways and back yards with a flashlight. Officers checked the area, but could not locate anyone. Then they were flagged down by someone who said they saw a juvenile running through backyards with a flashlight, and believed the person was shooting a BB gun. There were no reports of any damage on that night, but police have had reports in recent weeks of damage to homes from what appears to be a BB gun. Police are investigating. 
May 17, 10:49 a.m.: A Prentiss Street resident reported a case of vandalism. The homeowner said a pane of glass on front porch door was damaged. A small hole was found and it was cracked. The window was intact the day before, and the damage happened overnight. The resident did not hear or see anything suspicious. No entry was gained, and no property was missing. The damage will cost about $100 to fix.