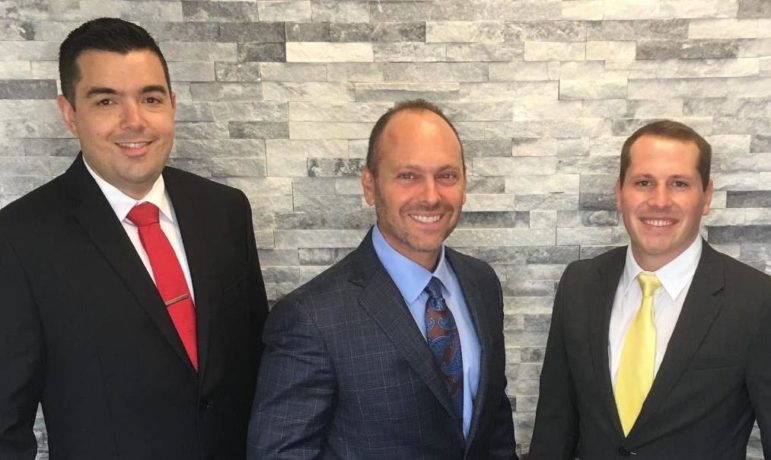 A Watertown chiropractic center decided to lend a hand and bring a little cheer into people's lives during the struggles of the COVID-19 outbreak.
The doctors at Specific Chiropractic Centers – Boston, located in Watertown Square, have been going around town to different restaurants and donating money so that people can get a free meal. One of the doctors, Rich Baez, said he and his partners, Bill Trevens and Andrew Welsch, felt it is import to help people pull through the outbreak and shutdown together.
"We've been trying to help our community out during this time," Baez said. "We have been sponsoring local restaurants. We have tabs open so people can go in and get a pizza, a sandwich or coffee, if they are in need, on our dime."
Since the Specific Chiropractic's office is open, they felt they should help out those people who are not as lucky.
"We wish we could do more. It is a couple hundred (dollars) at a time," Baez said
They have gone to a few restaurants already — Fiorella's, The Meat Spot, The Diner at North Beacon — and on Thursday, Baez donated money for people to get some meals at Ritcey East on Waverley Avenue.
"It's been about once a week, once every other week," Baez said. "We have been posting them on Facebook, posting them in groups where people will see them. And we also go on our own Facebook page and do a live video with the person, highlighting the business, who they are, and why we are doing this."
Along with the restaurants, Specific also sponsored some workout videos from Fitness Together in Belmont. Baez said they want to set an example that might inspire others.
"People may be struggling, one income might be cut, they are struggling to support themselves and their kids. This is a way to take one meal off their mind," Baez said. "If people are aware, people may do things to pay it forward."
Find out about upcoming deals on the Specific Chiropractics Facebook page: https://www.facebook.com/thespecificchiropracticboston/