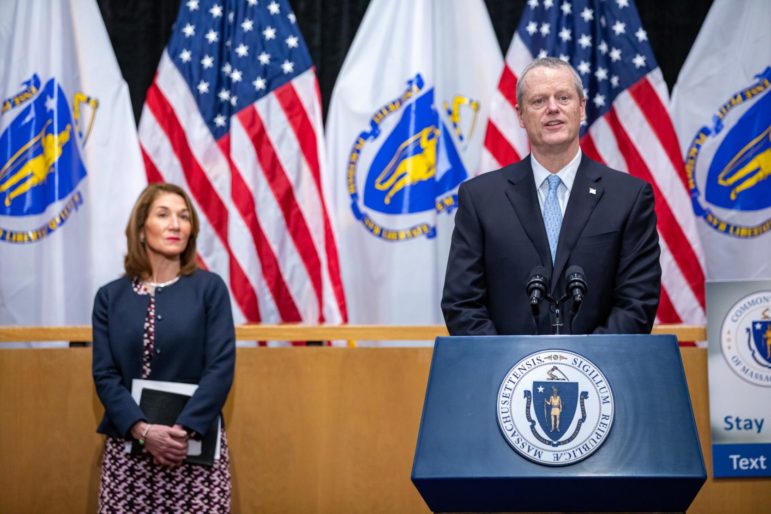 Beginning Monday, June 8, Massachusetts restaurants can begin to offer outdoor dining and retail store will be able to open for shoppers. They are part of Phase 2 of the state's COVID-19 re-opening plan, along with childcare, and additional recreation facilities and medical services.
Gov. Charlie Baker made the announcement of the beginning of Phase 2 on Saturday afternoon. There will be two steps of Phase 2, with the first one including outdoor dining at restaurants, retailers stores opening, childcare, day camps, lodging and youth sports.
Preventative medical care can also be provided. Also reopening are some recreational facilities, such as pools, playgrounds and spray decks, Baker said.
Step two of Phase 2 will allow for indoor seating at restaurants along with personal services such as nail salons, massage and tanning salons. No date was given for when Step 2 would begin.
Baker said the steps Massachusetts' has taken to slow the spread of the Coronavirus have "been successful in bending the curve." More progress will need to be made before the second step in Phase 2, as well as Phase 3 and 4 can begin.
He encouraged people to continue to follow social distancing guidelines and to stay home if they feel sick.
Find out more about the Massachusetts reopening plan, and the protocols that businesses and organizations must follow, click here: https://www.mass.gov/info-details/reopening-massachusetts