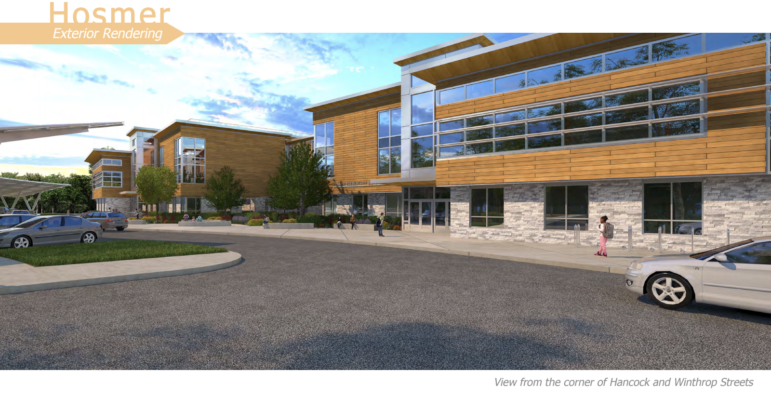 The Watertown Town Council will have back-to-back meetings this week, beginning with the presentation of next year's Town Budget on Monday, and then councilors will hear a presentation about and are expected to vote on the funding for the construction of the new Hosmer and Cunniff elementary schools.
Budget Presentation
Town Manager Michael Driscoll will present the Fiscal Year 2021 Town Budget Monday at a special Town Council meeting that will begin at 6 p.m.
The budget had been scheduled to be presented in April, but was delayed due to the uncertainty of some of the Town's revenue due to the economic impacts of the COVID-19 pandemic.
The budget meeting will be conducted online, and the public watch and participate in a number of ways:
Council Discusses School Projects
The $103.45 million in funding for to construct new schools at Cunniff and Hosmer elementary schools will be the main agenda item at Tuesday's Town Council meeting. The low bidder for the project was Brait Building Corp. 
Unlike the Watertown High School project, the construction of the Cunniff and Hosmer, along with the major renovation of Lowell Elementary (in the second phase of the project), will not require a tax override for additional funding. Driscoll said that the Town will shift money that in prior years were used to pay down Watertown's retirement benefit shortfall, which will be paid off at the end of the current fiscal year.
The schools will be built with large arrays of solar photovoltaic panels which will create enough electricity to cover the energy usage of the schools.
In May 2019, the Town Council approved $12.4 million for the cost of design services for the three elementary schools.
See the background material for the school projects by clicking here.
The public can watch and participate in Tuesday's meeting in the following ways: