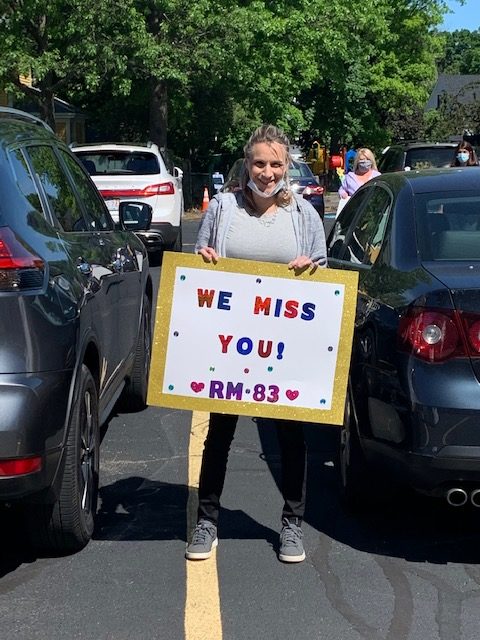 Children in the Watertown Early Steps Integrated Preschool got a special treat last week, and got to see some old friends — their teachers!
The Watertown Public School's preschool program, located at the Phillips Building, closed along with the other schools in March. As the school year wound down, the preschool staff wanted to see the kids one more time, and they organized a parade to come by the school, said Karen Feeney, Watertown's Director of Early Childhood.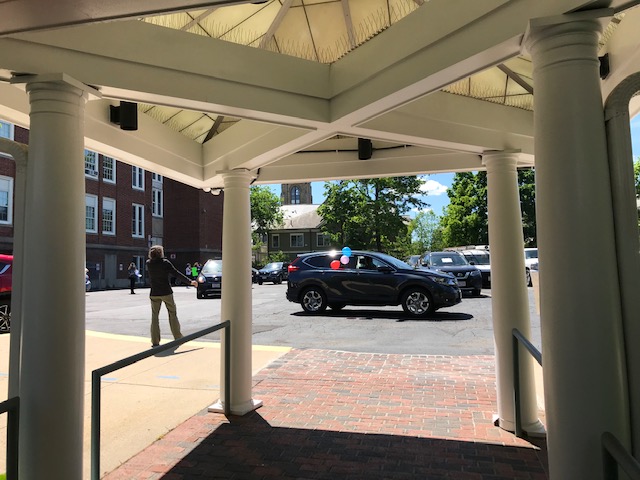 "The staff wanted to find a way to say goodbye to the students. They were last together on Thursday March 12th," Feeney said. "The families were invited to drive through the parking lot of the Phillips Building and the staff — teachers, (instructional aides) and service providers — were there to wave and say goodbye to approximately 50 families."
Rae Grassia, who works at the Watertown Senior Center (which shares the parking lot with the Phillips Building) watched the parade of cars with preschoolers go by.
"It was just so cute," Grassia said. "The kids were SO happy to see the teachers."
The event was put on with the help of the Watertown Police Department, Feeney said, including Officer Kerry Kelley and Lt. Dan Unsworth.