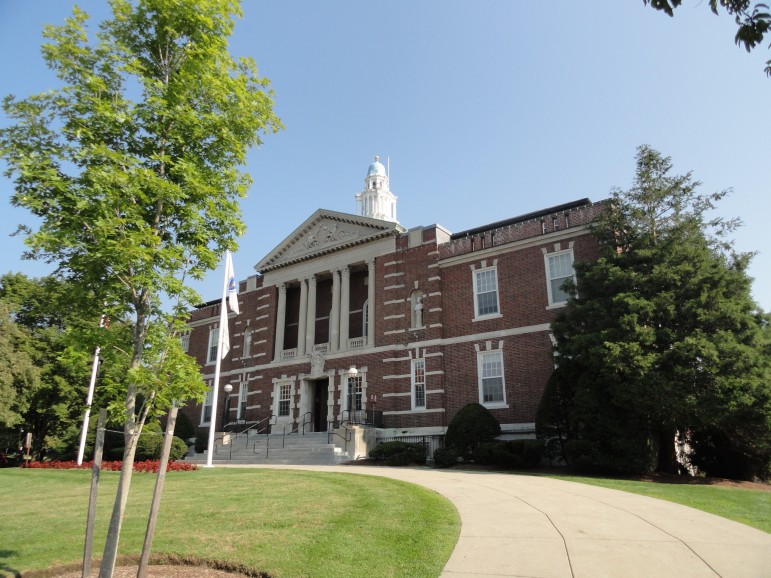 The Town Council will hold three meetings over a the space of a week and will be voting on the Fiscal Year 2021 budget by the end of June.
In a normal year, the Council would hold several meetings to hear from each Town department about the details of their budget. With the budget process delayed by the COVID-19 pandemic, the process will be shortened.
Town Manager Michael Driscoll presented the budget to the Council on June 8, several weeks after it was originally scheduled to be submitted. The Town is projected to lose $4 million in revenues due to the economic impact of the Coronavirus (mostly from State Aid and local meals and hotel taxes). However, Driscoll announced there would be no layoffs on the Town or School side.
This week, Town Council President Mark Sideris announced that the Council will host a series of meetings to discuss the budget, from June 23 to June 29. The public will be able to give input during a pair of the meetings.
Sideris also asked for a summary to be prepared comparing the FY2021 budget and FY2020 (the current budget year), "because as we are aware it is a much different time and typically we have a Saturday session and three or four other sessions. We not have the opportunity to do that. We will have one night on June 24 ask questions."
Meeting Schedule:
On Tuesday, June 23, the Town Manager will present to more detailed budget figures to the Town Council. The meeting will begin at 6 p.m.
On Wednesday, June 24 at 6 p.m., the Council and the public will have the opportunity to ask questions about the Fiscal Year 2021 budget.
On Monday, June 29 a special Town Council meeting will be held for a public hearing and vote on the FY2021 budget. The meeting begins at 6 p.m.