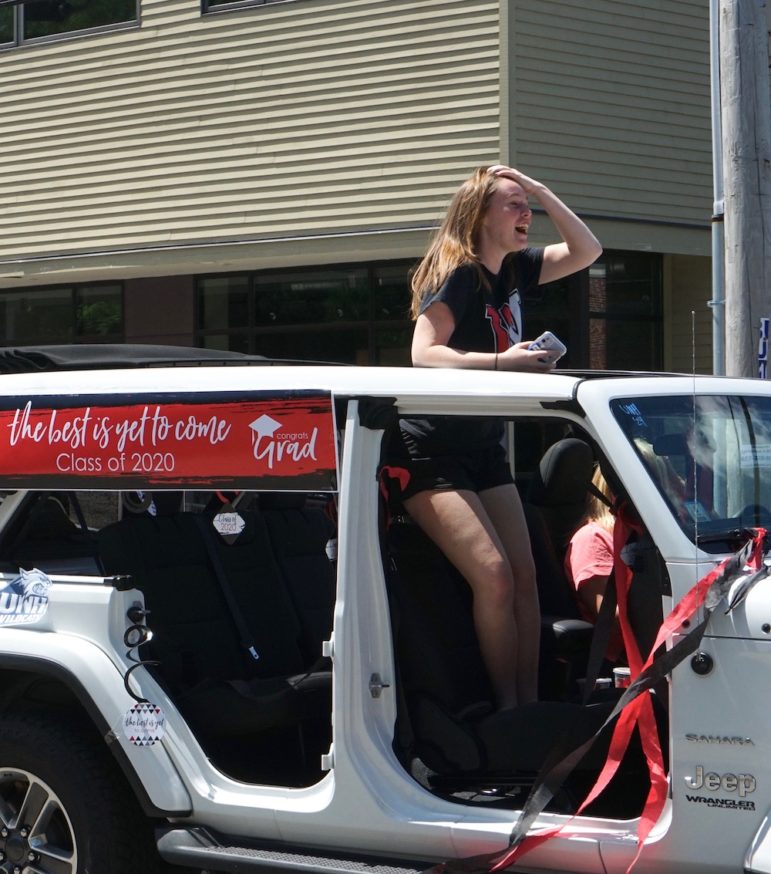 Dozens of vehicles paraded around town Saturday all decked out with balloons, streamers and signs congratulating Watertown High School's Class of 2020.
The first-of-its-kind in Watertown rolling rally was one of the ways that the school celebrated the seniors in a year when so many other events were cancelled due to the COVID-19 pandemic.
The seniors are trying to make the best of a very unusual situation.
WHS senior Maddie Poplawski, who was first in line at the starting point on Grove Street, said it was nice to have something for the graduating class.
"It's something. We couldn't really have things like prom or graduation," Poplawski said.
On June 20, the seniors will don their caps and gowns at a drive-through graduation ceremony at Victory Field. Each graduate will have to drive up with their family, hop out and get their diploma and snap a photo before getting back in the car and drive away. The speeches will be recorded and available online.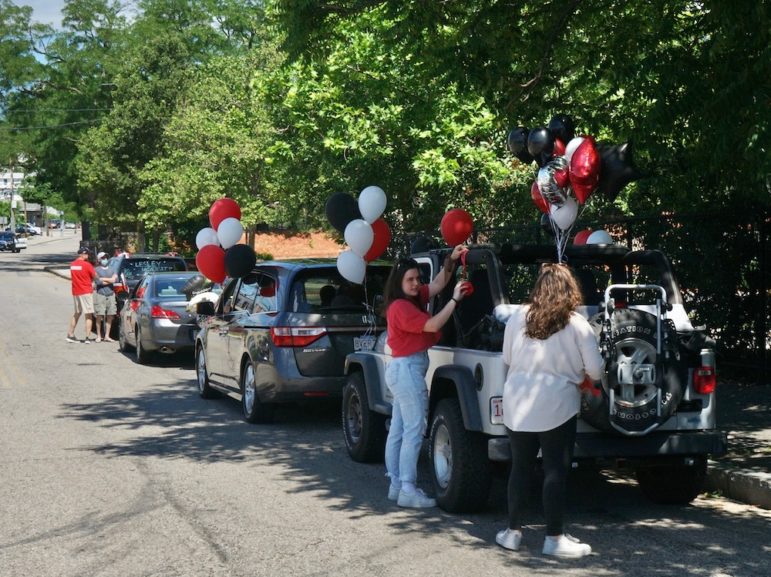 Class of 2020 member Alek Kebabjian said there are some advantages the rolling rally has over a traditional graduation ceremony.
"I kind of like it a little better (than graduation). You don't have to sit down for one or two hours of speeches," Kebabjian said.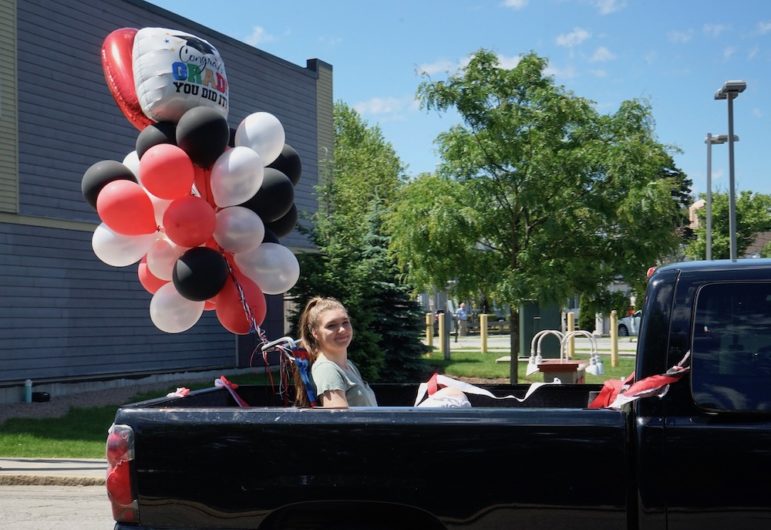 The rolling rally was one of multiple special events put on for the Class of 2020. Each family got a lawn sign to display at their homes, and every student got a spirit bag full of gift cards and goodies after the last day of class. There were also special programs for this year's seniors such as the one recorded by Gov. Charlie Baker, Boston sports stars and Massachusetts celebrities for WGBH, and the national one recorded by former President Barack Obama.
Senior Kristen Beach said that her feelings have changed about missing graduation and other senior traditions, especially in light of recent events.
"I got upset at first, but now not so much," Beach said. "There are more important things."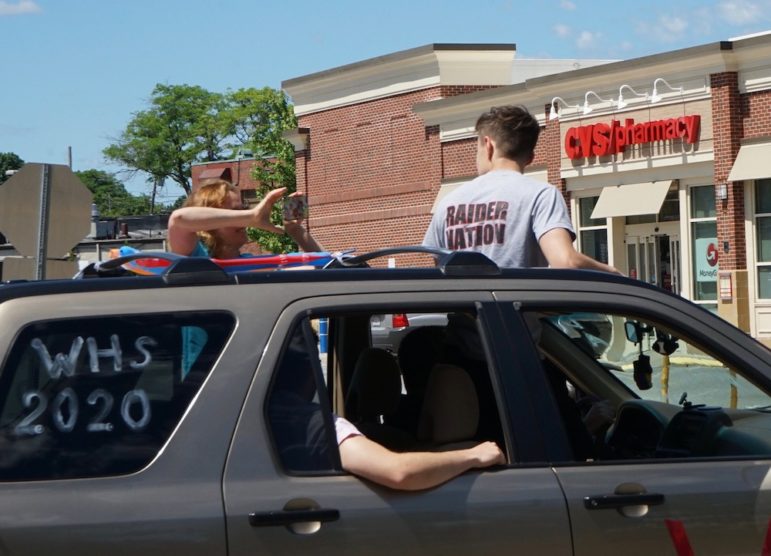 The rolling rally started near the Tufts Health Care building in the East End, and weaved around town, going past all five of Watertown's public schools, and ending at the high school. Teachers at each of the schools came out to wave to the departing seniors.
See more photos from the Rolling Rally below: