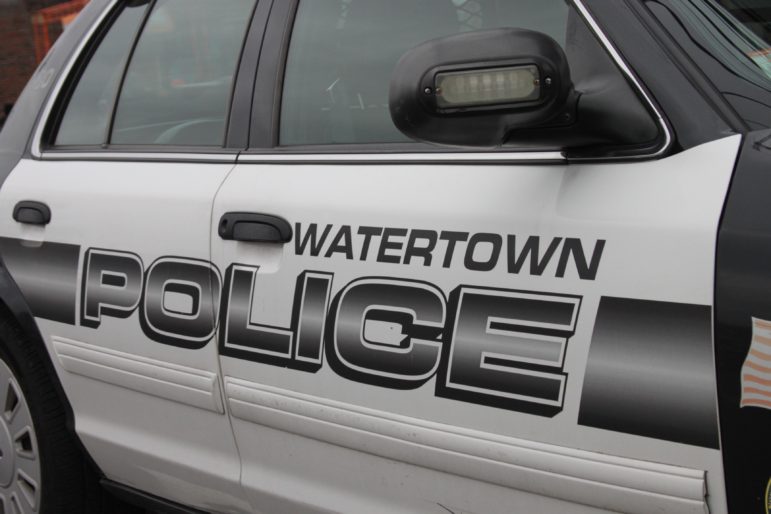 The following information was provided by the Watertown Police Department.
Arrests
None
Incidents
Between June 1 and June 7, the Watertown Police Department received 17 reports of an unemployment scheme. The residents report that they got letters about their unemployment applications, but they had never filed for benefits. Unemployment fraud can be reported to the Department of Unemployment Assistance by clicking here.
June 1, 9:01 a.m.: A Westland Road resident discovered that someone broke into her 2010 Lexus SUV. The owner found that items from the glovebox had been thrown around the inside of the vehicle, and her registration and driver's license were missing. It occurred sometime overnight. The vehicle was left unlocked.
June 1, 11:06 a.m.: A vehicle that had been reported stolen was found parked on Sunnybank Road. The 2019 Dodge Caravan was a rental car from Enterprise that had been missing for about a month. It was reported stolen out of Boston. Was towed to the Enterprise dealership where it came from. 
June 2, 1:03 p.m.: A Belmont Street resident reported that on June 1, at 12:15 p.m. she observed a male enter the front porch and take a package. The suspect was seen leaving in a silver Toyota Prius and was described as a white male in his late teens with a beard. The victim had not been expecting a package and assumed it had been delivered it by mistake. When she looked further into it, the resident discovered the package was a gift from someone sent her that she wasn't aware of. It contained a baby monitor valued at $160.
June 2, 6:58 p.m.: A package was stolen from a home on Woodview Way. The victim had ordered seven different cosmetic items valued at $40. She received notification from the Post Office saying that the items had been delivered on June 1 a 12:30 p.m. The resident went to the mail room to retrieve the box. She found the box was open and there was only one item left. She believes another tenant of the building opened the package and took the other items. 
June 3, 1:03 a.m.: A 16-year-old boy told police that he had been shot in the back with a BB gun. He reported the incident to officers in rear of CVS at 27 Main St., but said the incident occurred on Pleasant Street near Watertown Savings about 15 minutes earlier. An older green sedan occupied by two or three people stopped near him and as the boy continue to walk he was shot in the lower back by a BB. He never saw the BB gun. The car left the area and he wasn't able to get a description of the occupants. He suffered a minor injury. 
June 3, 7:07 a.m.: An Angela Lane resident discovered that a rear window was cracked by a BB pellet. The victim said that he believes it occurred sometime overnight. He observed a really small hole in the screen and a small dent in the window glass, and the glass spidered. He found a metal BB in the window. The resident is not sure who would have done it. 
June 3, 3:55 p.m.: Tufts security called police after a Tufts Health Plan employee had been threatened by a customer. The employee got a phone call from an elderly male from Malden, who may suffer from mental health issues. The man was upset because he lost his health insurance for non-payment and he called to express his displeasure with Tufts. At one point, he stated to the employee that he would "rip your face off and take your head off." Tufts did not think the threats were serious. Police spoke with the man, and he said he understood that it was wrong of him to make the threats. 
June 7, 7:49 p.m.: A man was sitting in his vehicle drinking his coffee at the Dunkin' Donuts Plaza on Mt. Auburn Street near Watertown Square when a man approached his vehicle and began screaming at him. The man had been lying on an abandoned mattress in the parking lot, about 50 yards from his vehicle. The driver could not understand what the man was saying, and he yelled at the man to get away from his car. At that point, the man threw a bottle at the car, which made a significant dent and scratched the car. Police were able to locate the man who threw the bottle, who appeared to be under the influence of alcohol and may be suffering from a mental health issue. The 41-year-old Waltham man was taken to hospital for evaluation, and he was summonsed to Waltham District Court on a charge of malicious damage to a motor vehicle.