As the COVID-19 pandemic shutdown began, a new program paired up people who needed help doing things like going to the grocery stores or getting masks with Town residents who could help them.
So far, the Mutual Aid Network in Watertown has had 50 people reach out for assistance and nearly double that number offer to help, with 65 of those being matched with someone, said Program Coordinator Sophia Suarez-Friedman.
The program is run by the Wayside Youth & Family Support Network and is funded by a grant from the Watertown Community Foundation. Recently, the Foundation provided enough money for Mutual Aid to run through the end of the year.
Positive Feedback
Suarez-Friedman has collected "success stories" from some of the people who have received assistance through Mutual Aid or volunteered to help out.
A person who feared going to get groceries when the cases of COVID-19 were surging was able to get help going grocery shopping.
"Right then Mutual Aid appeared in Watertown and saved the day! I've had a great experience with a lovely person who came home from college early due to Covid. I've enjoyed our initial getting acquainted conversations and she's been super helpful. It's been a great relief not to feel so stressed by the need for groceries and she's been a pleasure to deal with, patient with the kind of details involved, and so thoughtful."
A resident who cares for aging parents and and elderly aunt needed masks to take family members to doctors. Mutual Aid was able to link the person with someone making masks, as well as someone who dropped off toilet paper and disinfectant spray. Plus, someone lent the family a tablet so they could connect with doctors for telemedicine appointments.
"It is a truly amazing group that have been a godsend. Our needs were met so quickly and we are so grateful. An amazing town has come together to help others. I have paid it forward with food donations to elderly on our street."
One of the volunteers wrote that the connection made through Mutual Aid is more than just one-and-done.
"I was connected with an older woman living near me who didn't want to go to the grocery store because of the risk of exposure. I just did my first trip to Trader Joe's for her and we are planning to make it a weekly trip!"
There are some issues people have that Mutual Aid cannot handle, but Suarez-Friedman said she is able to link people with other resources provided by Wayside. Often she will refer people to the Social Services Resource Specialist, Jenna Willis, who can help get people access programs providing food, home heating fuel and rental assistance. Sometimes Willis will refer people to Mutual Aid, too.
Expanding Assistance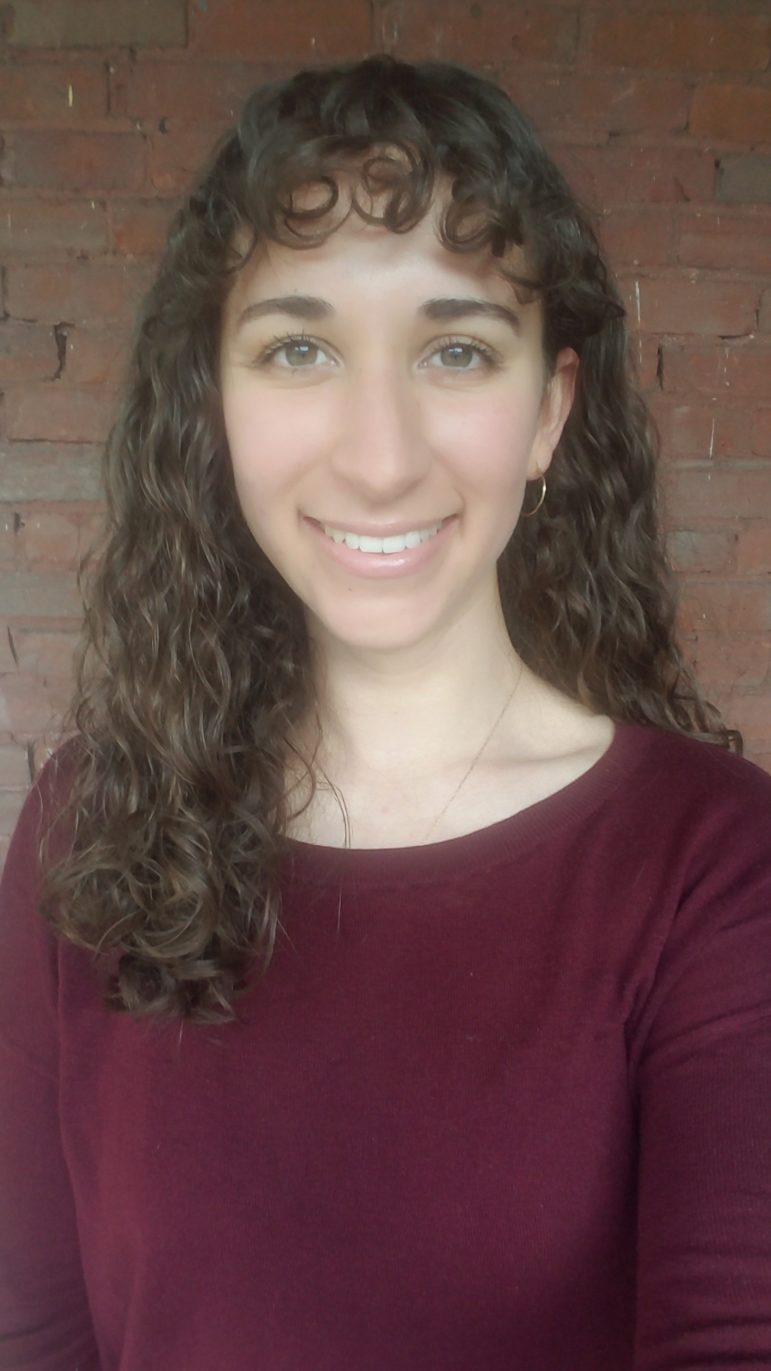 Mutual Aid is not a new concept, Suarez-Friedman said, and has been successful in communities where they do not have resources and rely on the community for support. The first effort in Watertown did not take off, but when it was relaunched in March it gained traction.
When she started coordinating Mutual Aid, Suarez-Friedman was an intern at the Wayside Multi-Service Center while also finishing her masters in social work program at Boston College. Now, she has been hired to work with Wayside full time. She will continue to coordinate the program and anticipates that Mutual Aid will be needed even as the COVID-19 pandemic wanes, especially as people face paying rent after the moratorium on eviction ends.
The services offered by Mutual Aid will not be limited those needed during COVID-19, and Suarez-Friedman expects the program to evolve with the changing needs of the community. Word about the network has spread and those seeking assistance have tapped Mutual Aid. Recently, she received a request for volunteers to help move soil for the gardens at the Watertown Public Schools, and also was contacted by the Watertown Health Department when it needed volunteers to help run the Watertown Farmers Market.
"I've noticed how useful it is for the community, and I have millions of ideas on how it can be useful for the community, and look for ways it can help the community," Suarez-Friedman said. "I want it to change to help with people's needs, not just follow my big ideas."
People can find out more about Mutual Aid by clicking here: http://bit.ly/watertownmutualaid. Suarez-Friedman also sends out a Mutual Aid Network by email.
To get assistance, volunteer or to get the newsletter, contact Sophia Suarez-Friedman by email at Sophia_suarez-friedman@waysideyouth.org or call 617-744-9585.