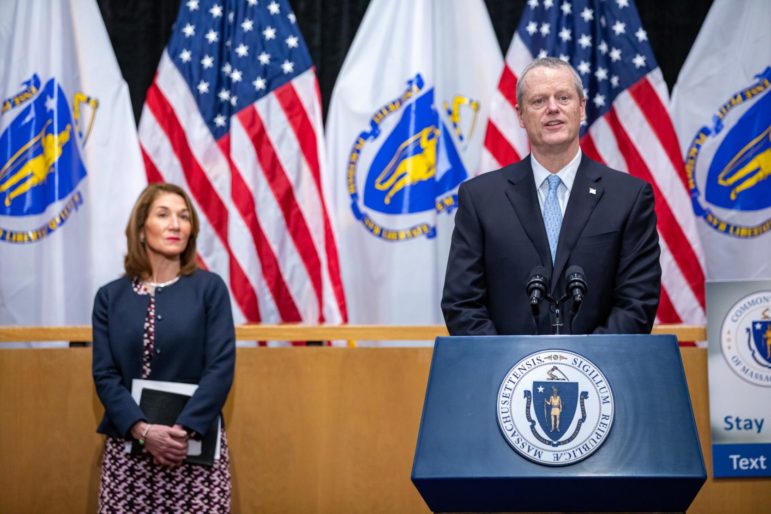 On Monday, June 22, diners will be able to grab a meal inside Massachusetts restaurants, and beauty and personal services such as nail salons, tanning salons, tattoo parlors and personal trainers will be allowed to reopen from the state's COVID-19 shutdown.
Friday afternoon, Gov. Charlie Baker announced the beginning of Phase 2, Step 2 in the four phase reopening plan. The First Step started on June 8, which included outdoor dining and retail stores.
Restaurant capacity will be limited due to social distancing requirements. The rules set by the State include placing tables at least 6 feet apart (unless there is 6-foot-tall non-porous barrier), limiting the size of dining parties to six people, and all non-dining related amenities (including dance floors, pool tables, playgrounds, etc.) must be closed or removed to prevent gathering of customers, according to the information on the state government's website.
See more details of the restaurant safety standards by clicking here
Also in Phase 2, Step 2, offices will be able to operate at 50 percent capacity, up from 25 percent, allowed since May 25 as part of Phase 1. Other activities that will be allowed include using dressing rooms, hair removal and replacement, skin care, massage therapy, and body art.
As of June 18, the total number of confirmed cases of COVID-19 in Massachusetts was 106,422 and 7,770 deaths have been attributed to the virus, according to the latest COVID-19 report from the Department of Public Health. In Watertown, as of July 17, there have been 412 confirmed COVID-19 cases, 23 people have died, and 367 people have recovered, according to the Watertown Health Department. There are 22 active cases.
See more about the reopening process by clicking here.