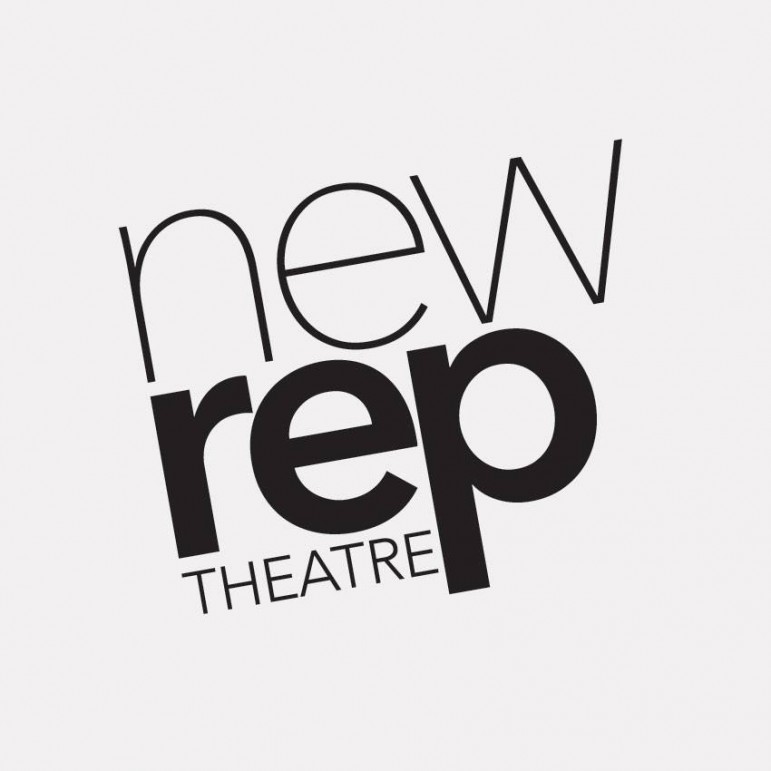 Watertown-based New Repertory Theatre announced this week that it will have to push back the performances of two plays, due to the COVID-19 restrictions. However, Artistic Director Michael Bobbitt and his staff are busy coming up with new options for fans of live theater and performances during the pandemic.
NewRep tried rescheduling two plays from the spring to the fall, but looking at the COVID-19 restrictions the decision was made to postpone them once again. The company also announced the cancellation of its annual gala, which they had hoped to move from April to October.
"It's the nature of the beast at the moment. I hope our patrons are understanding," Bobbitt said. "We are doing what is most safe for them and the artists. We miss doing the thing we love doing the most."
In order to get ready for fall productions, work would have to start this week, Bobbitt said, but the uncertainty around COVID-19 restrictions make that difficult. Therefore, NewRep decided to delay two plays — Angels in America: Millennium Approaches and Lady Day at Emerson's Bar & Grill — until 2021.
Bobbitt remains hopeful that the first play of the 2020-21 season, which starts at the end of November 2020, will go on. The 25th Annual Putnam County Spelling Bee, which he will direct, may have to open with limited audiences.
"We are anticipating 20 percent capacity, which is about 70 people," Bobbitt said.
If they are able to get a full theater, Bobbitt said NewRep plans to offer tickets at reduced prices.
"We are looking at coming up with a price that is more affordable than our regular season price, because we know people are stressing and straining with finances," Bobbitt said. 
Meanwhile, the company has been looking for ways to provide new types of productions that can be presented within social distancing requirements. Bobbitt said NewRep is working with other local groups.
"Right now, we are working with several partners in Watertown — mainly the Watertown Historic Commission and the Watertown Library — in building and designing Watertown historic walking tours," Bobbitt said. "All the details are being worked out. They are focusing on indigenous people's stories as well as Black stories that might be in Watertown's history that we might want to highlight."
Other activities could be small outdoor plays where people can walk around and see different performances, and outdoor performances after dark.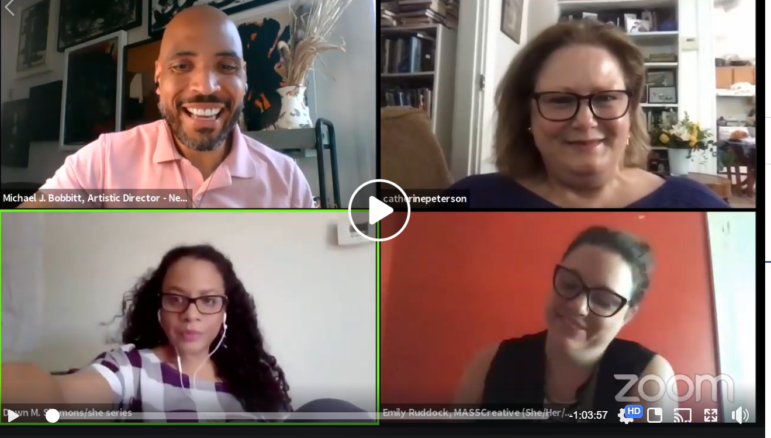 NewRep has already started a couple different series of online content.
"The Script Reading Book Club functions like a book club with scripts. I am lucky enough to have a group of playwrights willing to have discussions about their plays," Bobbitt said. "And on Sundays we have a series: In the Wings Artist Salon. We have great interviews with Boston-area artists about issues we are currently facing."
See the online events on the NewRep Facebook page (click here). 
Bobbitt said he hopes the new productions and series outlive the COVID-19 shutdown.
"Part of what we are trying to create are things we can continue doing post-COVID-19 when everything goes back to the new normal," Bobbitt said. "We want to continue to offer these programs."
NewRep not only postponed two of its 2019-20 shows. It also cancelled one show, August Wilson's Fences, as well as its Annual Gala. Also, all performances of Thurgood on Tour, and Classic Repertory Company's productions of The Scarlet Letter have been cancelled.
These moves result in a significant financial hit for NewRep.
"The total loss for us is about $500,000, which is about 30 percent of our budget," Bobbitt said. "People can help us out in any way they want. They can make large and extensive contributions, so when it's time to come back we can come back strong."
People can also purchase 2020-21 Season subscriptions. There are three- and four-show options for the four Main Stage productions: The 25th Annual Putnam County Spelling Bee, Stupid F##king Bird, Jelly's Last Stand and Doubt: A Parable.
Gift certificates are also available, Bobbitt said, which are good for seven years. For more information go to www.newrep.org.