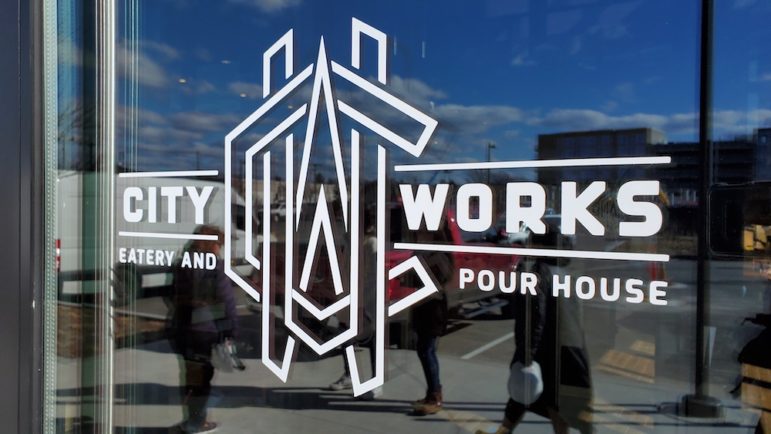 The City Works Eatery & Pour House received permission to have temporary outdoor seating during the COVID-19 pandemic, giving Watertown 11 restaurants which have received the permits.
The permits have been given as part of an effort to increase the seating at restaurants, which have had their seating restricted due to the state's COVID-19 guidelines. Tables must be at least 6 feet apart and parties can be no bigger than six.
As of June 22, restaurants can seat diners indoors, but the same social distancing requirements apply.
City Works is one of the new additions to the renovated Arsenal Mall, and opened shortly before the COVID-19 shutdown in March.
The following restaurants have been approved to have outdoor seating:
City Works Eatery & Pour House
Arsenal Yards
Gerry's Italian Kitchen
1072 Belmont Street
La Bodega
21 Nichols Avenue
Conley's Pub & Grille
164 Belmont Street
Deluxe Town Diner
627 Mount Auburn Street
Greg's Restaurant
821 Mount Auburn Street
Ixtapa Mexican Grill
18 Mount Auburn Street
Ritcey East
208 Waverley Avenue
Shiraz Cuisine
72 Bigelow Avenue
Stellina
47 Main Street
Tresca's Eating Place
25 Church Street
Other restaurants in Watertown with outdoor seating include:
Donohue's Bar & Grill
87 Bigelow Ave.
Uncommon Grounds
575 Mt Auburn St.
The Diner at 11 North Beacon
11 North Beacon St.
Branch Line
321 Arsenal St.
Porcini's
68 School St.
Shake Shack
Arsenal Yards