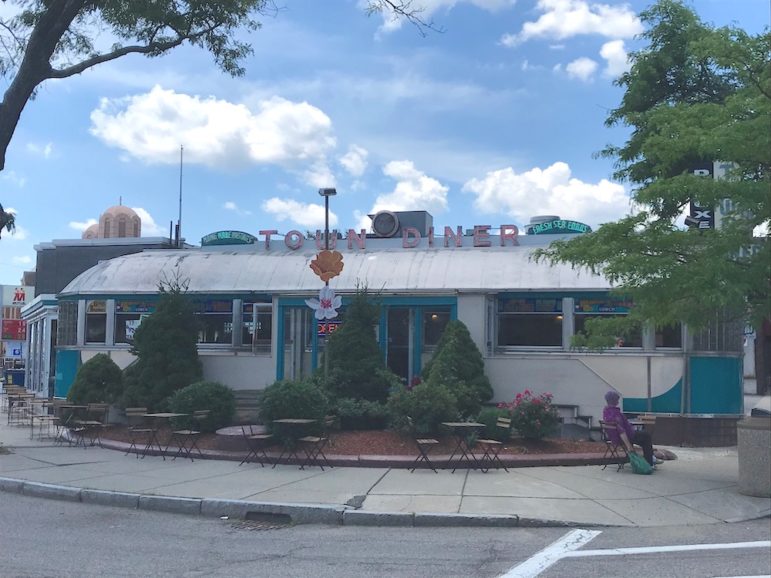 Four Watertown restaurants have been allowed to add outdoor dining this week, bringing the number up to 15 that have received the special permission from the Town to expand capacity during the COVID-19 restrictions.
The special outdoor seating permission is approved by Town Manager Michael Driscoll, who included the list of restaurants in his most recent COVID-19 Update (click here to view it). Two are located near Watertown Square, one south of the Charles River and one is on the Westside.
Halfway Cafe, west of Watertown Square on Main Street has been given permission.
At the corner of Watertown and Galen streets, Jana Grill and Bakery also received permission to have outdoor seating. The restaurant serves Mediterranean and Armenian food and is located in the former Athens Pizza spot.
In the Square, Wild Willy's Burgers now can have outdoor seating, and Not Your Average Joe's expanded its outdoor seating with the new permission.
The following restaurants have been approved to have outdoor seating:
Jana Grill and Bakery
2 Watertown Street
Halfway Cafe
394-396 Main Street
Wild Willy's Burgers
46 Arsenal Street
Not Your Average Joe's
55 Main Street
City Works Eatery & Pour House
Arsenal Yards
Gerry's Italian Kitchen
1072 Belmont Street
La Bodega
21 Nichols Avenue
Conley's Pub & Grille
164 Belmont Street
Deluxe Town Diner
627 Mount Auburn Street
Greg's Restaurant
821 Mount Auburn Street
Ixtapa Mexican Grill
18 Mount Auburn Street
Ritcey East
208 Waverley Avenue
Shiraz Cuisine
72 Bigelow Avenue
Stellina
47 Main Street
Tresca's Eating Place
25 Church Street
Other restaurants in Watertown with outdoor seating include:
Donohue's Bar & Grill
87 Bigelow Ave.
Uncommon Grounds
575 Mt Auburn St.
The Diner at 11 North Beacon
11 North Beacon St.
Branch Line
321 Arsenal St.
Porcini's
68 School St.
Shake Shack
Arsenal Yards