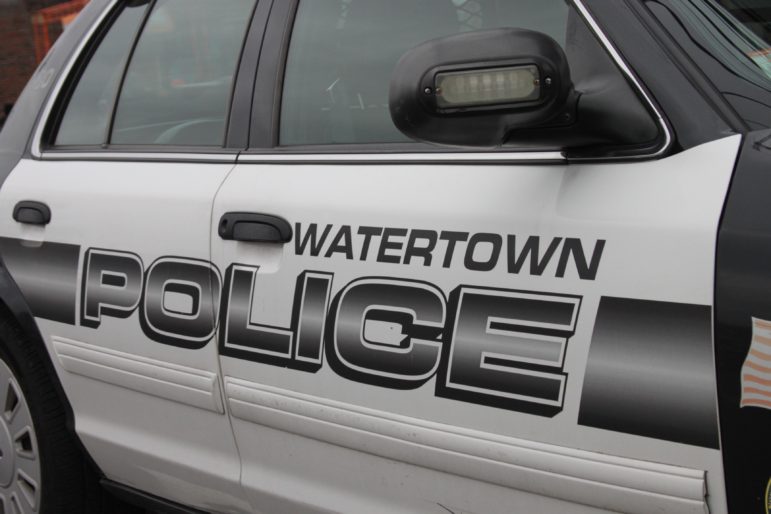 The following information was provided by the Watertown Police Department.
Arrests
None
Incidents
Between June 22 and June 28, the Watertown Police Department received six reports of an unemployment scheme. The residents report that they got letters about their unemployment applications, but they had never filed for benefits. Unemployment fraud can be reported to the Department of Unemployment Assistance by clicking here.
June 22, 6:04 a.m.: Police were called when a witness saw someone trying to get into the window of an Audi SUV on Waverley Avenue. The suspect was described as a white man wearing a white T-shirt and dark colored sweatpants. Officers went to the area and spotted a man nearby on Palfrey Street who fit the description. Officers recognized the man because they had dealt with him in the past. The suspect had a power drill and was holding a rock in his hand. Officers searched the man to make sure he did not have anything that could harm anyone, and they found some Xanax pills for which he did not have a prescription. The suspect admitted to trying to get into the Audi, but could not fit into the window. When asked if he got the drill from the Audi, he said, no, and it was from a pickup up the street. Police found a pickup fitting the description on Waverley Avenue and were able to locate the owner. He went through the vehicle and found that he was also missing a Makita impact driver valued at $80, and his center console had been rummaged through. The suspect, a 20-year-old Watertown man, was summonsed to Waltham District Court on two counts breaking and enter into a motor vehicle with the intent to commit a felony, and one of possession of a Class E substance. 
June 22, 8:40 a.m.: The superintendent of an apartment building on Coolidge Avenue report multiple motor vehicles had been broken into. The three vehicles had been left unlocked on the property and were entered overnight. A small amount of cash was taken from each vehicle. Two had been parked on the top parking deck and the other was on the lower parking level. No damage was done to any of the vehicles. Police are investigating.
June 22, 7:27 p.m.: A black 2019 Honda Ridgeline pickup truck was left idling unattended for four hours on Prentiss Street. Police responded and discovered that the vehicle had been reported stolen on April 4 by the Boston Police Department. The vehicle was registered to a person who lives in Dorchester. Watertown Police contacted the owner of the vehicle and it was turned over to the person. They also notified the Boston Police who will investigate.
June 22, 10:13 p.m.: Police responded to a Lexington Street address for a past breaking and entering incident. The resident said that he left on June 22 to go to work, and was gone from 1 p.m. and 8:15 p.m. The home was vacant during that time. When the resident got home he noticed his front door was unlocked, but he was certain he locked the door prior to going to work. The resident reported that jewelry and hand bags were missing. Detectives responded and did not locate any signs of forced entry, but an unlocked window was found on the first floor.
June 23, 9:05 a.m.: When a car was being cleaned after being returned to Enterprise Rental Car on Arsenal Street, workers found what they believed to be some type of drugs in the car. A brown powdery substance in a small plastic bag was found in the driver's-side door compartment. The substance was tested and it was confirmed it to be Fentanyl. The car had been rented on June 19, and returned June 22. Police are investigating.
June 23, 10:38 a.m.: A Watertown woman came into the Police Station to report that she was the victim of real estate fraud. The person said that she had located a rented a house in South Yarmouth, and agreed to send $2,625 via Zelle for a week's rental. The victim became suspect when the rental advertisement and the person's Facebook account were deleted immediately after she sent the money. Police got a phone number for the alleged suspect, but only got a voicemail that stated "leave a message."
June 23, 9:47 p.m.: Waltham Police reported a vehicle had been stolen, and Watertown Police located the 2002 Honda Accord at Willow Park and Quimby Street. The vehicle was not damaged, and was towed.
June 24, 8:16 a.m.: An employee at Russo's told Police she observed a male pick up several potted plants and place them inside a vehicle without paying for them. Then the man went through the register with three additional plants and paid for those, before putting them in the same car. Employees confronted the man, who refused to open the hatchback and left the area. Police identified the vehicle and located the man at his home in Newton. Officers spoke with the man and he denied taking any plants without paying for them. Police advised him that Russo's would not seek charges if he paid for the items he took, however, he continued to deny any wrong doing. Police got a summons for a 72 year-old man from Newton for shoplifting.
June 26, 2:30 p.m.: A woman reported she had been the victim of identity fraud. She discovered that she had $1,538 past due to Verizon, but she never opened an account with them. She contacted the fraud Verizon's security department, and was told someone opened an account in her name, with her date of birth and Social Security. She has no idea how her information was accessed.
June 26, 11:21 p.m.: An alarm sounded at the Watertown Public School Administration's offices and police responded. The alarm was coming from the interior of the building. Officers discovered an unlocked door on the side of the building. Police searched the building along with a K-9 unit searched the building and were unable to locate anyone. They could not determine if anyone had gotten into the building, and the search dog did not find any indications that anyone had been in the building.
June 28, 8:53 p.m.: Police responded to Dunkin' Donuts on Mt. Auburn for a report of shoplifting. An employee said that moments before Police arrived, five to seven people (who appeared to be juveniles) entered the store and one of them took two lemonades from the refrigerator and ran away. The group was last seen running down Summer Street. Police were unable to locate them.