A stretch of Greenough Boulevard in Watertown has reopened after about three months of being closed to motor vehicle traffic.
Because the roadway is along the Charles River, it falls under the control of the Massachusetts Department of Conservation and Recreation.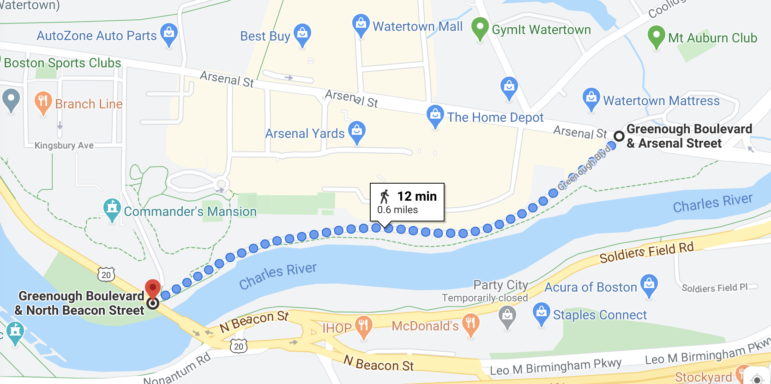 The section of Greenough that runs between between Arsenal and North Beacon streets was closed on April 11. The DCR opened the area to pedestrians and bicyclists during the COVID-19 outbreak to give people socially distanced recreation opportunities.
The roadway officially reopened for traffic on July 6 at 9 p.m.
@MassDCR has issued the following traffic advisory for Greenough Boulevard in the City of Watertown: pic.twitter.com/12RPCKuvGb

— MassDCR (@MassDCR) July 7, 2020