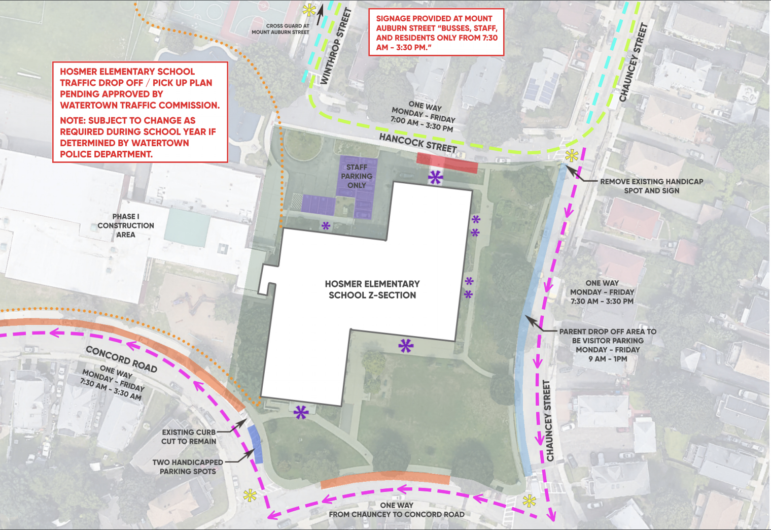 The demolition of a portion of Hosmer Elementary School will begin on Monday, July 27.
Project Manager Thomas Finnegan, from Hill International, sent a letter to school and town officials, and others, updating them about the reconstruction project. The auditorium and cafeteria will be torn down as part of the demolition work, which will take about four weeks. Finnegan said he expects the building to be completely taken down in two to three weeks.
"Phase 1 demolition will start at the old entrance of the Hosmer Elementary School and work towards the Brigham House (the newentrance door for the Z section of the Hosmer Elementary School is now off Concord Road)," Finnegan wrote.
Trucks will enter and exit the construction site from the corner of Mt. Auburn and Boylston streets, Finnegan said. Water will be applied to the building before it is brought down to limit the amount of dust kicked up.
He also noted that a large excavator will be delivered to the Hosmer site on Saturday, July 25.
Meanwhile, utility work will continue along Hancock Street for the next two weeks, Finnegan wrote, and a temporary fence will be put up along the street. Additional utility work will be done at the corner of Winthrop and Hancock streets during the first two weeks of August.
More information on the Hosmer and Cunniff School projects is posted on the elementary school projects website. See documents and updates by clicking here.