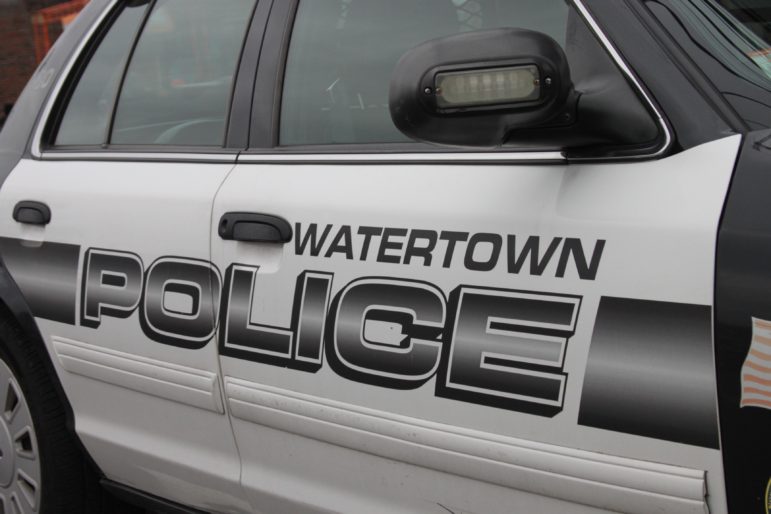 The following information was provided by the Watertown Police Department.
Arrests
July 16, 2:37 p.m.: A man came to the Police Station because he heard he might be wanted on a warrant. Watertown Police confirmed he had an active warrant. The 33-year-old man from Warwick, R.I., was arrested on the warrant for violation of a harassment prevention order out of Waltham District Court.
July 18, 12:12 p.m.: Security at Target spotted a man who they had observed shoplifting dozens of times from March to July 2020. He was seen taking merchandise and putting it into a backpack. When he was stopped he had an Amazon Fire HD tablet and three bottles of champagne. He also took the security device off the tablet. The 39-year-old Cambridge man had also been seen on 16 previous occasions taking a total of $2,119.63 in merchandise. He was arrested on charges of shoplifting, unlawful removal of a theft prevention device and larceny over $1,200.
Incidents
July 13, 6:01 p.m.: A Main Street resident called police after she thought she heard someone knocking on the rear sliding door of her unit at about 1:30 a.m. No one was there when residents went to the door. She also spoke to a neighbor who reported a similar experience around the same time. There was no damage. It is possible it was juveniles pulling a prank.
July 14, 5:32 p.m.: A Russell Avenue resident received a call from someone she believed to be from RCN. The person said he wanted to update her computer with new software, and he had the resident follow instructions to give him remote access to her computer. She was told to pay him $429.99 for the help. The resident began to suspect it was a scam and called RCN to see if someone from the company had called her. They said they had not called. RCN assisted the resident change her password so no one can gain access to her computer.
July 15, 9:38 a.m.: A security guard at Arsenal Yards saw a vehicle stop nearby and a man got out and punched him three times in the head. The guard said the attack was unprovoked, and he did not know the person. Another security guard saw the incident, and got the vehicle's license plate. Police were able to locate the vehicle, which had parked on Elm Street. The man said he exchanged words with the security officer, but denied hitting him. The 28-year-old Watertown man was summonsed to Waltham District Court for assault and battery.
July 15, 10:53 a.m.: A vehicle parked in a driveway on Belmont Street was broken into between July 12 and 14. The owner said she was missing a pair of sunglasses, some bartending utensils, and about $5 in change.
July 16, 4:43 p.m.: A bicycle and a children's scooter were taken from a home on Waverley Avenue. The resident noticed the items were missing on 16th. She is not sure if the garage door was left open, but she said it was not locked. The bicycle is a Trek hybrid with 10 speeds worth $450. The scooter was black with teal wheels valued at $100.
July 18, 7:54 a.m.: A CVS employee had seen a man shoplifting and was able to point out the suspect to an officer as he walked away. When Police spotted him he was walking away from a trash barrel in Watertown Square. In the barrel, officers found a bag of $202.77 in merchandise and outer garments that the man had been wearing: a grey sweatshirt and sweatpants. The man fled, but Police found him. The 33-year-old Roxbury man was summonsed to Waltham District Court for shoplifting.
July 18, 1:47 p.m.: Police went to Evans Street after a resident reported vandalism to a motor vehicle. The owner of a Ford pickup said that sometime after 10:30 p.m. on July 17 someone egged the windshield and both driver's side doors were keyed. The cost of repairing the damage is $1,200.
July 19, 10:02 a.m.: A Hosmer Street resident discovered that several pieces had been taken from a jewelry box. They were worth about $9,700. The last time the resident saw the items was July 2. Police are investigating.